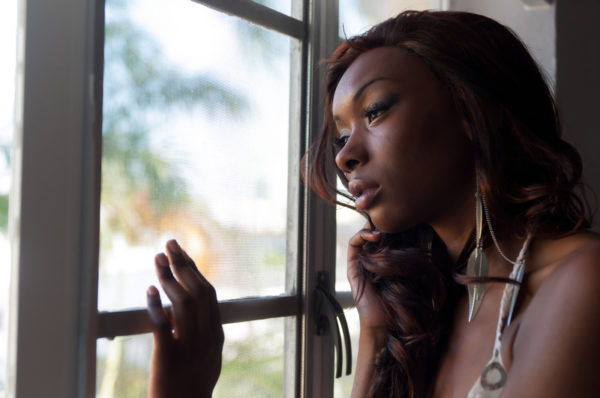 Aunty Bella is our agony aunt column on BellaNaija. We launched this column in the early days of BN and periodically feature issues sent in by BN readers. We hope the BN family can offer insightful advice as well.
***
We received this letter from distraught 'Miss M' last night. The letter has been paraphrased.
My boyfriend of 3 years is cheating on me.
We met during my 'IT' in the company where he works, he was serving at that time. We're both close to each others' families. He met my family though not on a marriage basis. Every time I asked him when we are settling down, it always caused arguments.
I housed him for 7 months because his job was threatened at that time as he was always coming late due to traffic. He comes to VI from Ijaiye which is very far and I rent on the island, so I felt I had to help him.
I found out he was cheating because he forgot his phone and I went through it, and when I confronted him about it, he said it was true, so he apologized and I forgave him … but I know he kept seeing the girl even while he was in my house!
Now I also found out he has been renting a house for 6 months now without letting me know it. He secretly got the place and told me he was moving to his uncle's place. I found out about it because we had an issue at some point and he told my sis and my friend that has been working on the house, that he wanted to surprise me with it, which I know was a lie.
I love him so much, I've sacrificed a lot for him but I want to move on. He has really hurt me so much, I have lots of people asking for my hands in marriage but he keeps disturbing me and his parents keep calling me to resolve the issue.
I did everything to make him happy.
Now I'm 27 years old, where do I start from? I feel like hurting him, making him pay for every pain he has caused me, please I need advice Bella … thanks.
~ Miss M
Photo Credit: Korzeniewski | Dreamstime.com