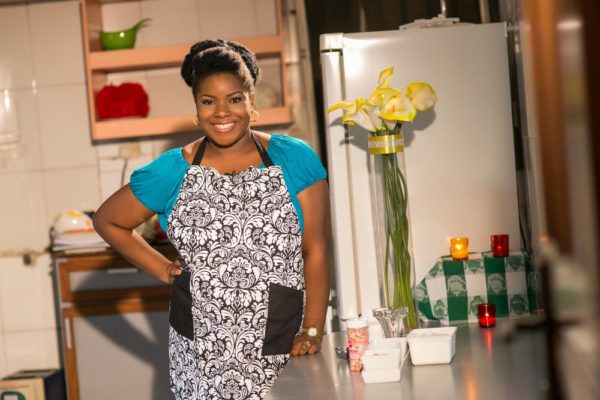 I read Sodas & Popcorn's review of the 10 best summer movies of 2014 on Bella Naija and I was devastated. I was devastated because I used to be the queen of movies and I have not seen a single 1 of these movies. Even worse, I haven't heard of some of them. All in the name of work. This adult business is so over rated I swear. I decided there and then to try to make it to the cinema and watch something. Still no luck – too much going on and no time to spare.
I decided to have a movie day all by myself – in my house. I went through my DVD collection and found 3 options I haven't seen in eons – Om Shanti Om (huge Bollywood movie with ShahRukh Khan for eye candy), A Cook's Tour (food travel series with culinary bad boy Anthony Bourdain) and Mahogany (with old school eye candy, Billy Dee Williams). Now that the issue of what to watch was sorted, I was all set to make regular popcorn – kettle corn style (sweet and salty) and some cold brewed iced tea to drink when I paused. I was home alone. No appointments for the rest of the day. Work done. I was having some 'me' time for the first time in goodness knows how long. It deserved something different and special. I switched into mad scientist mode and cocoa popcorn was the result.
It's salty and sweet and chocolaty but not over whelming. It's addictive. It's easy to make. It's pocket friendly. It's different. It's just amazing. After I calmed down, I sat down to write down the ingredients and quantities before I forgot. Once I was done, I decided that this would make a nice gift so I put some in a bag, tied with ribbon and sent off to a pregnant friend who has all sorts of cravings. Then I settled down to enjoy my movies.
To make enough popcorn for 4 people (in theory),you will need:
1 cup popping corn
½ cup coconut oil (you can use vegetable or canola oil instead but the coconut oil adds something to the flavor that I love)
1 ½ teaspoons salt
4 tablespoons drinking cocoa powder (I used Milo)
3 tablespoons unsweetened cocoa powder (the kind used for baking)
6 tablespoons icing sugar
How To
Add popping corn and coconut oil into a large pot. Stir well and ensure all the corn kernels are coated with the oil.

In a bowl, add the rest of the ingredients. Stir well and set aside.

Place pot on high heat with lid fitted securely and stand back. The corn will start popping one kernel at the time, then pick up speed, then slow down again to popping one kernel at a time. Once it gets to this stage, turn the heat off so you don't have some burnt kernels.
Leave the pot covered for at least 3 minutes since the residual heat will keep some kernels popping. Being hit in the face by stray hot popcorn is very very painful. Believe me.
Open the pot and add the mixed powdered ingredients and stir. Make sure you coat all the popcorn with the powdered mix

Transfer to a bowl and enjoy with lots of napkins at the ready.
Enjoy!!!!