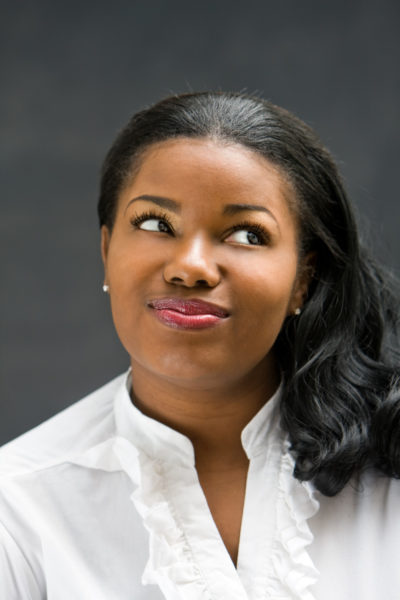 This phrase tends to fight its way past my lips whenever a guy winds me up to the point of no return, saying something that has my eyes rolling and neck gyrating manically like a possessed voodoo Queen. I feel like this has been happening way too often. Not because this is my typical dramatic reaction to every dubious statement that's thrown my way, but because lately I have been drowning in so much crap, this being the verbal trash spewing forth from the lips of that otherworldly species known as men.
I find myself regularly dousing my face in splashes of cold water, as if confirmation that the crap I had just heard was real. I mean, did he really just say that to me? And is this really what I have to look forward to for the rest of my life? A lifetime of biting my tongue as he says and does the most unreasonable of things?
Sitting at the café, watching the passers-by swarm around us, I decided that I had agreed to this date for 2 reasons:
1) To size up this handsome guy sitting across from me. He was casually rocking some pastel-coloured chinos and a salmon V-neck. Good dress sense, check, plus he seemed attentive. His chocolate brown eyes steadfastly remained on mine throughout the conversation. They didn't even stray when that petite Jamaican chick with the disproportionately large ass swaggered past, though I noticed she swayed significantly slower to give him a good eye full. Keep it moving hoe! But definitely big check
2) To reveal to him a little bit about myself. Just enough for him to get a good idea of our compatibility but holding back just enough to leave him with that tinge of curiosity; that yearning to run home and scan the web for the destination of our next hook up.
30 minutes into our conversation and I was pleased. The hot chocolate danced in my belly, spurring a warming sensation that sprouted up and out, culminating in a pleasant tingle at the tips of my fingers. I looked at them, wondering if this was a sign from God, spurring me on to touch the hands of my fated husband? Ok, maybe a bit far-fetched, but that pleasant feeling had me feeling mighty daring so I decided to go with it. 45 minutes into the conversation, I am gazing into his eyes, my fingers snugly intertwined between his and my mind deeply engrossed in our conversation. I am mesmerized by his intellect. The way his words slid of his tongue so effortlessly, giving me a glimpse into his limitless knowledge. Hidden between the facts were a few hopeful statements where he talked about settling down and starting a family. I had to look away; the intensity of his gaze as he said those things made my cheeks flushed. I didn't want to hint that at that exact moment in time I was feeling exactly what he was feeling; that we potentially could be a match made in heaven.
Oh how that heaven swiftly turned to hell when I decided to ask him a few questions. Find out if this man and I were really meant to be. His responses hit me like the blow from a heavy weight boxer. I found my head reeling. And this dear ladies and gentleman is when I decided to generously untwist the twisted notions that this poor male had in is head about relationships:
Sex before marriage is compulsory: Personally I think this is completely at the discretion of the individual. Each to their own. The only thing I don't agree with is when the man believes that because you are in a relationship he is entitled to your goods. I recently talked to a guy that described girls that decide to remain celibate in their relationship as selfish, because they force their men into celibacy. What kind of twisted world are we living in that women do not have the right to keep themselves?
Being your girlfriend/wife is interchangeable with your house maid: Even if you do ask me the question 'can you cook?' and I confirm that yes I can. It does in no way mean that I will now become your personal chef. Yes, every now and then if I have the time I will cook you meals. Not because I have to but because I love you and want to take care of you. But long gone are the days where men are the sole providers in the house hold, so if I am lugging my ass out of bed every morning and going to work to provide for our family too, then I suggest that you purchase a cook book and a masculine vacuum cleaner because I will not be the only one to cook and clean up in this hizzouse!
Just because your past girls have put up with it that I will: Too many times I have been told in that whiny and somewhat condescending tone 'well my ex-girlfriend never had a problem with it'. Please, if you miss your relationship with your ex so much go and find her and resume your dysfunctional relationship because I don't have time for little boys that are always referring to their past. I am a growing woman so I have got to keep it moving forward, not backwards thanks. Too many guys are used to behaving foolishly (e.g. not following through with promises, sexual promiscuity, being disrespectful etc.) and not suffering the repercussions because females in their past have kissed their asses, and failed to flag up serious flaws that need addressing. So when a no-nonsense woman comes into the picture they start cowering and complaining. Make up your mind: Do you want a woman that adores you but isn't afraid to flag up your flaws to sculpt you into the amazing man she knows you can be? Or do you want a chick that Is going to bark 'yes' robotically in response to everything you say, whilst secretly thinking you're a complete and utter douchebag? Choose.
Marriage is not a 2 way decision: Guys are getting too cocky. I guess they can smell the pungent odour of women ripe for marriage in the air so they use it as leverage in relationships, holding it above a woman's head like teasing a dog desperate for a treat. The man that I marry needs to realise that I said yes when he donned that ring on my finger because I want to marry him and because he wants to marry me. It is a mutual agreement. In no way is it a privilege for a man to agree to marry a woman. In fact a woman enhances and upgrades a man's life so really he should be seeing her acceptance to marry him as a blessing. Please recognise that I will continue to live life with our without your last name thanks.
That you can buy my love: 'I would take her out shopping'; that was the response I received from one of my male friends when I asked him what he would do if he really messed up with his woman. Why are men so confused? This might work on some women but men need to realise that most women of this day and age can pay their own way, so buying them this or that won't better your situation. Try writing her a poem, taking her to a sentimental destination or even making a gift yourself, something to reignite feelings of your love. Maybe then maybe will she be able to give you her whole heart.
That all women are players, juggling a million men at one time: Don't get me wrong. If we are not in a relationship then in no way am I obligated to cut off all other guys and commit to you completely. But if we are courting, I like you, and am blatantly investing a lot of time to get to know you, why assume that every time my phone vibrates it's from another guy? I have been asked so many times now by my potential suitor 'oh so that other guy is calling you again right?' that it is now laughable. He doesn't believe that it is any of my numerous girlfriends, who grossly outnumber my male friends by like 10:1, so I just go with it. Let him believe what he wants to believe. Personally I think guys like the idea because they want to know that the chick they are courting isn't desperate and has other options, so if it does work out they feel it hasn't been forced but developed completely organically. She chose him.
So these are just some points that I wanted to clarify for the guys out there who seem to harbour some deluded ideas of what relationships should be like. If your girl all of a sudden looks like she is having a seizure; her eyes rolling to the back of her head as her neck swivels uncontrollably then you best believe you must have got it twisted.
Photo Credit: Dreamstime | Paul Hakimata