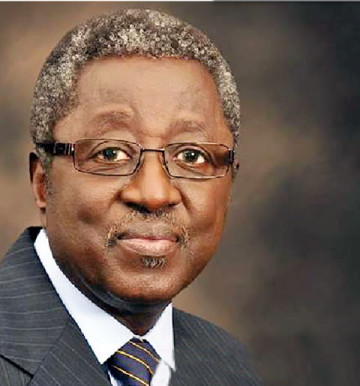 The Plateau High Court has fixed October 20th to hear a suit filed  by Governor Jonah Jang against a lawmaker, claiming N1 billion for defamation.
Jang in a writ of summons dated September 10, told the court that the lawmaker, Ibrahim Baba-Hassan (LP-Jos North) in the state House of Assembly, defamed him in a publication in the Guardian of June 5.
He said that an interview granted by the legislator and published in that edition defamed him by portraying him as incapable of leadership in the affairs of the state.
The governor said that the publication, titled "Plateau Assembly in rowdy session over petition against Jang,'' was libellous and therefore defamatory.
"Especially where the lawmaker said: The missing N10 billion SURE-P fund mentioned in the petition is real, I am a member of the SURE-P committee of the House and I am not aware of the whereabouts of the fund.
"This is the fact the Speaker is running away from but whether he likes it or not, anytime we reconvene, we must discuss this issue.
"We must probe the state government over this huge financial scam because we are talking of public funds here,'' it stated.
Jang in a statement of claim said that he was the person referred to as governor in that publication by the lawmaker and was portrayed as incapable of leadership in the affairs of Plateau.
He said that the words in their natural and ordinary meaning portrayed him as not prepared for governance through constitutional means, but rather corrupt, profligate and reckless in the use of funds.
The governor said that by the publication his character, reputation, credit and self-esteem had been severely injured and ridiculed, and that he had been brought to odium, opprobrium, contempt, and hatred.
He said that by virtue of the words caused to be printed and published by the lawmaker that he had suffered unmitigated distress, psychological trauma and ostracism and, no longer enjoyed the respect and honour of a lot of people in respect of the defamatory words.
Besides asking for damages of N1 billion from the lawmaker, Jang also asked the court to declare that the publication was libelous and therefore defamatory of him.
 He urged the court to order the defendant to retract the said libelous publication and to publicize his retraction in four prominent national daily newspapers.