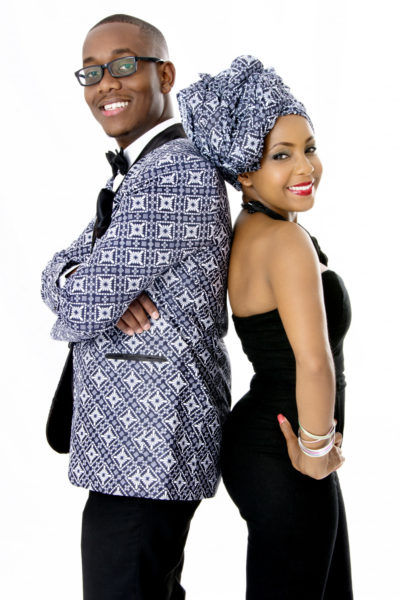 2014 has been a very interesting year. As it comes to an end, BellaNaija seeks to showcase a human interest segment, dedicated to looking back at the year. We've teamed up with a diverse group of individuals and asked them to share how their year has been. The brief was 'a personal look back at the journey thus travelled. The idea is to use 2014 as a focal point. The honest and heartfelt piece should talk about your ups and downs / victories and failures – a general self assessment. It should be a raw piece which shows you as a person – the human angle is important.
Each of the participants has graciously sent us amazing pieces about themselves. As you read these pieces, and take stock of the year you've had, we encourage you to get inspiration from our 2014 Epilogues.
The 2014 Epilogues gemstones will be dropped at 2pm everyday till the end of the year!
***
How do you get a rocket into space? That was the trial of my 2013. If you're familiar with space expeditions, you would know how time-consuming, frustrating, draining they are. You are trying to get a gargantuan piece of metal to travel into space where it has no control whatsoever of its surroundings and its fate, no matter how much science may argue, hinges on hope and a prayer. There is no room for error. You cannot make mistakes.
My life was the rocket. Space was my goals.
2013 was a exhausting year of preparation. I went through a few highs and many lows. I felt it had to be leading up to something. I had been through too much. So 2014 was make or mar year I thought. I had spent 365 days making sure the rocket was ready. Experiments had failed. I had lost opportunities, time and relationships. I had lived and I had learnt. I was ready for take-off.
On 31st December 2013, I wrote down my goals for the year and took them to church, praying with tears in my eyes for the things I wanted.
Enter 2014.
The most important thing on my list was a new job. I am very ambitious and felt I was underutilized where I worked. Three months into the year my prayer was answered. The first time. And I still got to keep my old job. I could do both.
A seemingly random phone call on a hot Saturday afternoon came with a job offer. I didn't apply or pitch for it, I didn't even know it was available! I was commissioned to manage a huge editorial project. I know it sounds vague but it's currently still in the works so I can't give details. I have read once before that the best miracles are the kind where you don't even realize they have happened. This was me going about my business (which wasn't much at the time admittedly) and getting called to manage this project. I hardly think I was the most qualified for the job. The people that worked with and reported to me were in some cases, at least a decade older than me. Oh, I'm 24! I was given the kind of responsibility I had dreamed and prayed for. The kind of challenge that frustrated and excited me at the same time to end. The kind of work that literally had my blood rushing.
For the next three months the project was all my life was about. My social life suffered, I stopped keeping in touch with friends, I was fairly distant from family. (I mean, what is a friend when there's money to be made? Hahaha I kid. Errr not really) In the midst of all this, a little movie project came to town, 'Half of a Yellow Sun' and I was chosen to interview Oscar-nominated Chiwetel Ejiofor: I didn't quite believe it until I was sitting across from him. As a writer/journalist ,one's life is about that big story and this was it. Sure, a thousand and one other people interviewed him but I was chosen. I, Ayodeji Abiodun Rotinwa was chosen. To be honest, it hasn't sunk in till just now as I write this.
Fast forward a month later, it was becoming apparent that the editorial project wasn't going to launch when it was initially intended. I was disappointed but I was happy to wait. Then another bundle of good news was delivered to me. My nephew was born. You have not known love until you give it to someone who has no obligation to give it back. When most people see my nephew, they think he's my son. It's just as well. (Hopefully his father doesn't read this) I may have had the most horrible day but when I see him, his smile; hear his laughter, completely oblivious to the world and its troubles, that day becomes a lovely day. That day becomes a happy day. He's undoubtedly my biggest blessing of 2014 if I make so bold to claim ownership. (it's his parents place to say that, no?) As if God hadn't blessed me enough, he brought to fruition, another goal on my 31st December 2013 list: Buying a car. Better still, I was able to buy it on my birthday, June 23rd as a gift to myself.
As work on the editorial project winded down, a new opportunity came forth. Before this, I'd been praying again for (another) new one. I applied for and was made the Content Producer of an Africa Magic show that was moving production from South Africa to Nigeria. I had never worked in TV before. All I had was my wit and my hunger. I was thrown wide-eyed into the deep end. It was the most challenging three months of 2014. Here I was in another job where I was perhaps not the most qualified for, but chosen regardless. I was stretched mentally, physically and emotionally. A typical day would involve me writing about 2,500 words of scripts, booking interviews, managing relationships, temperaments and egos of interview subjects (celebrities!) co-ordinate a shoot/set sometimes if need be, research and source tons of supporting footage. On some days I loved it, after all it was what I asked for. Other days, not so much. I soon realized It wasn't that the work was that back-breaking and it was but I didn't love it enough. It didn't get me riled up in the morning. It didn't occupy my thoughts. It didn't consume me. It should have. The pay was great but no amount of money can buy fulfillment and satisfaction.
I've come to see that job as a period that I had to learn valuable lessons. Not everything that fills your pocket will fill your heart. It may sound absurd to you but trust me your happiness is important. Any job that makes you miserable is NOT worth it, no matter how much you're earning. After three months of an unforgettable experience: meeting colleagues some of whom have now become family, dealing with new challenges everyday but not getting the job satisfaction I needed, I quit.
After this, I was in limbo. I went through a month of depression, self-doubt, questioning what I really wanted, Revisiting my goals, what my direction in life should be. I just didn't want to get out of bed at some point. Yes, I wasn't fulfilled at my last project but what exactly would give me fulfillment? Mind you, the editorial project mentioned earlier was still ongoing but work was at a bare minimum at this point.
By this time, spiritually, I had lost bearing. God had been fighting for me all year, I thought, why this lull now? I know, pretty ungrateful right? I stopped living and started existing. In my mind, I didn't recall the triumphs. I only thought: the editorial project didn't kick off when it should and the TV gig, I quit.
It's a very lonely place to be in, not being able to figure out where to go next. What the next step should be. It's hard to put into words.
In my state of finding myself, I got an email with a job offer to be Media & Communications Lead for The Future Awards Africa, a great opportunity with a fantastic initiative but my first thought when I saw the email was not to jump for joy. Doubt and anxiety cascaded over me like a waterfall. I thought, why me? Can I do this? Will I fail (again)? But after a month of not doing much, I needed a challenge and was ready to learn new things. I accepted. Again I was thrown into the deep end but this time with the right kind of guidance, direction and support, I was able to swim against the tide and still am currently.
It has been rough. I thought TV was challenging, this one is even more so. More than ever before, this job has tested my belief in myself, my resolve to achieve. Fear and anxiety were merely words until I started this job. They are real. Tangible but I have lived through and I am still learning…
2014 was the year of the take off. It took a while to get the rocket together, experiments failed, accidents happened mid-air but I think I'm ascending. I don't have all the answers yet but as long as you're on the way I believe that's what counts.
Photo Credit: Dreamstime | Yolanda Van Niekerk