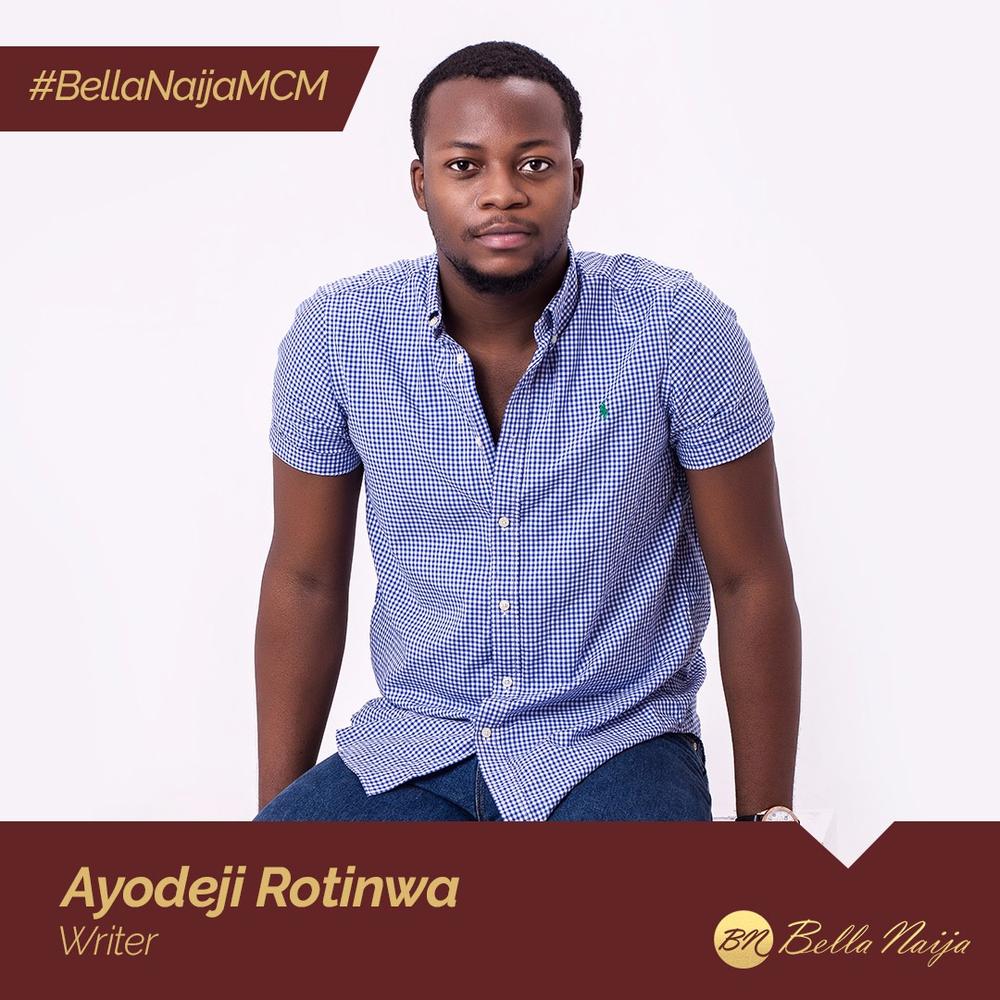 For this week's #BellaNaijaMCM and #BellaNaijaWCW features, we'll be celebrating two of our contributors who are succeeding in their various fields.
Growing up, Ayodeji Rotinwa loved books (he still does) and has always used writing as his means of expression. "I read almost anything and everything to the point that you don't give me food without a book even till now I find it challenging eating without a book. I mean reading and writing is everything to me," he told Guardian.
Indeed, Ayodeji is building a reputable career in writing, journalism and communications. His work covers pop culture, arts, development, business and technology across Nigeria and beyond.
One thing that stands out in Ayodeji's story is that he has consistently stretched himself and his writing, taking on roles in diverse sectors. Because he's an avid reader of almost everything, Ayodeji has been able to venture into script and screen writing, copywriting, writing business plans, speech writing, as well as putting words together for company websites and brands' ad campaigns.
Ayodeji has managed communications for The Future Project, Rele Gallery and Nigeria's debut participation at one of the biggest exhibition in the world – Venice Art Biennial 2017 (La Biennale Di Venezia, 57th International Art Exhibition).
He's also a BudgIT media fellow on data and investigative journalism, with a focus on sustainable development. BudgIT is a civic organisation that uses technology to simplify and help citizens understand public budgets.
Ayodeji has been nominated in the 2017 The Future Awards Africa (TFAA) for the Prize for Journalism category.
Ayodeji's writes for CNN, Forbes Africa, Mail & Guardian, BellaNaija, The Africa Report, Roads & Kingdoms, This is Africa, THISDAY Newspapers, among others.
For his versatility and constant quest to outdo himself and his achievements, Ayodeji is our BellaNaijaMCM this week.