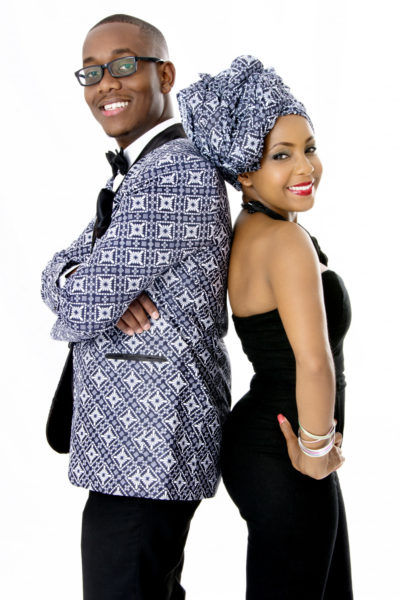 2014 has been a very interesting year. As it comes to an end, BellaNaija seeks to showcase a human interest segment, dedicated to looking back at the year. We've teamed up with a diverse group of individuals and asked them to share how their year has been. The brief was 'a personal look back at the journey thus travelled. The idea is to use 2014 as a focal point. The honest and heartfelt piece should talk about your ups and downs / victories and failures – a general self assessment. It should be a raw piece which shows you as a person – the human angle is important.
Each of the participant has graciously sent us amazing pieces about themselves. As you read these pieces, and take stock of the year you've had, we encourage you to get inspiration from our 2014 Epilogues.
The 2014 Epilogues gemstones will be dropped at 2pm everyday till the end of the year!
***
The New Year is coming (It's always fun to start these things with something that will make you roll your eyes. You're welcome). That said, the gym in January is going to be full of people like me who are going to miraculously get very busy by the middle of February. But we're here for the end of the year.
Growing up, this time of the year for me has always meant three things:
Harmattan with white knee caps
Plenty Chicken and Rice; with a pot belly ending
And sitting on the rooftop with my friend Jyde and making new year resolutions about how we would make loads of money and richer than bill gates in 5 years.
None of that ever happened has happened yet. But we kept on doing the same thing every year, being young men so full of hopes and dreams. At the beginning of 2014, I wanted so much. I wanted to be a top 5 A-lister by the end of the year. I wanted to star in like 4 or 5 movies appearing in the cinemas. Basically, I wanted to be the man. This is December, and none of that has happened.
Am I crushed?
It's the easiest thing in the world to look at the difference between where I am at, and where I had purposed to be and let myself be paralyzed by this. I can't lie, it gets hard. What you don't get told, when you decide to pursue a career in the arts, is that you will hate yourself for it. You don't get the legitimacy that comes with haven a silken noose around your neck and 9-5 hours. Of course, for a long second too, you don't get the money and highfalutin lifestyle portrayed in the videos. If you thought you could avoid Facebook and the endless albums of marriages, new arrivals, and new cars, new— well you get the idea — wait till you meet Instagram. All of these things put together can, and will, work to stifle whatever glimmer of progress you seem to have made.
But at some point between when I was told to do this piece and right now, I became awash with gratitude for now, for right now. I am grateful for where I am headed.
I have lost – I remember my late sister and all the memories we didn't create together.
I have also won – I think of amazing Esther and her father and the life that she has ahead of her.
I think of the amazing people in my life who are unwavering bastion of support. I think of the awesome people I had cause to meet through this year and my heart lights up. I think of the times when I was down in the dumps and letting depression get to me, and I saw some kids dancing to Open and Close in front of a DJ's shop. I think of hanging out with my friends from Ibadan, and how proud of me they seem to be, and how they have this unwavering faith in how well I am going to do.
This piece won't be complete without a brief mention of the humble progress made, through the year. The year kicked off with my being signed to Now Muzik, that was a huge start for me. We were able to shoot the Sunmobi remix with Olamide. I loved the fact that I spent a decent amount of time on the road – from doing Star Trek with Naeto to a smattering of shows here and there. I caught a role in MTV's SHUGA. Doing this was really one of the highest points of the year for me. Mostly because, it got me to explore something that I am very passionate about and most people don't associate me with. There was also Aju feature with Phyno and Olamide which was very unexpected and another high point. I literally went from hanging out in the studio with these two amazing artistes and boom, I am on Phyno's album.
With a full heart and hands clasped together in prayer (more on this soon), I am really looking forward to next.