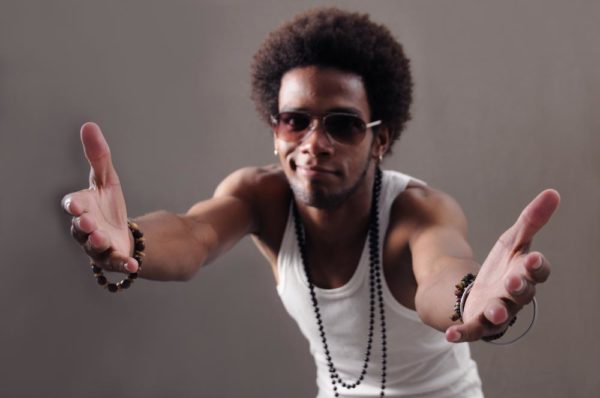 From our formative years, we were taught to be nice. Our teachers taught us to be nice to our contemporaries. Our parents taught us to be nice to strangers. In the religious settings, we were taught that "blessed are the nice people…".
As we grow older, society teaches us that sometimes, being too nice is not nice. Society indirectly and directly fights this ideal instilled in us.
Being too nice is not always nice. I once met a guy on a very sunny day. I was walking along the road. He offered to give me a ride. I didn't ask him to. According to him, he had already zoomed past me. A look from his rear view mirror convinced him to help this tall, pretty girl. The way and manner he offered the ride was impressive, so I entered his posh car. That day, there was fuel scarcity. Taxis were very difficult to catch. I was grateful that this tall, dark and chubby dude offered to take me out of my geographical predicament.
The ride was very chatty. In thirty minutes, we were not feeling like strangers any more. I decided to alight three bus stops before my house. He insisted he would take me home and claimed he meant no harm. In a swift instance, he saw a petrol station selling products.
He drove in.
Dude: This is a miracle. Please do you have loose change so I can add to what I have? I need to fill my tank.
Me: I have only two thousand naira.
Dude: Give to me.
In a manner that Anne Hathaway would have behaved in Ella Enchanted, I gave him the whole money. He didn't thank me after filling his tank. He only showed me the pointer, so I could see that his tank was full.
As a young girl then, what came to my mind was that if I had seen a cab, it wouldn't cost me more than five hundred naira to get home. This guy meant no physical harm but he meant financial harm.
When I got to my destination, we exchanged numbers. He kept in touch. Two weeks after, he told me one of those stories that touch the heart. He had not been paid for two months. I felt touched and I gave him four thousand naira.
Seven weeks after we met, he took me out for a drink. I asked him why he was driving his car when obviously the tyres were bad. I should have kept quiet. He said he was still not paid and asked me for a soft loan of a hundred thousand naira. He needed to fix his car, renew his DSTV subscription and also take care of me. He wanted to take care of me with my own money!
In the following days, he persisted I gave him the loan. Out of the goodness of my heart, I decided to buy two brand new tyres for him. When I told him, he was not grateful. He told me it was either all four or nothing. He realized he goofed, and then he said, I should just give him the loan.
I sent him a text message.
"I don't like guys asking me for money, especially when they have not done anything tangible for me. The more persistent the person is, the more suspicious I become. However, I will give you a sacrificial amount. You may choose to leave after receiving it. If you have to be with me, please never ask for money again. I like a guy who can handle his own affairs privately".
He replied, "What are you feeling like? Fuck off. Bullshit to you girl. I feel very insulted. Must I do something before I ask for a favour? This is not my style. Remain your best".
Just like Ella, I fucked off.
My girlfriend, a very nice lady, once overheard her boo telling his friend that, "Jane is nice. Women pretend to be nice, just to trick a guy into marriage". He claimed that nobody could be too nice for no reason. Like seriously?
Another girlfriend's boo complained that she loved him too much for comfort. He wanted such love from a wife and not from a girlfriend. Both were single as at press report. The guy kept telling her to show her real self. Why aren't people satisfied with the angel they see? Why do they want to bring out the beast in you?
How about guys who go the extra mile to provide for ladies, only for them to be called mugu or ATM by the same girls they were nice to?
What of the person who is always the first to greet? The day you don't greet first, you may be termed snobbish or people just assume you woke up on the wrong side of your bed.
I have heard stories of men who had nothing and literally lived off their women, who later became wealthy and swore to stick to those women who were there for them. I have also heard stories of men who abused all the help and kindness given to them by their partners. My aunt invested her hard-earned money on the business of her fiancé who re-invested the money on another lady's business. My pastor friend also told me of how he helped train a lady in the university, only for the lady to tell him that she didn't want to be a pastor's wife. He reminded her that he was not extending the Charity Arm of his church on her. He actually sponsored her education because he wanted to make her happy and fulfill her only demand before she could get married. The lady told him that he didn't do it at gun-point and so had no case.
I told my niece that we were on earth to help others. She asked me what on earth the others were here for.
How do you differentiate between someone who genuinely needs help and another who is a smart con artist?
Have you ever regretted being too nice to a person?
Photo Credit: Dreamstime | Roxana González