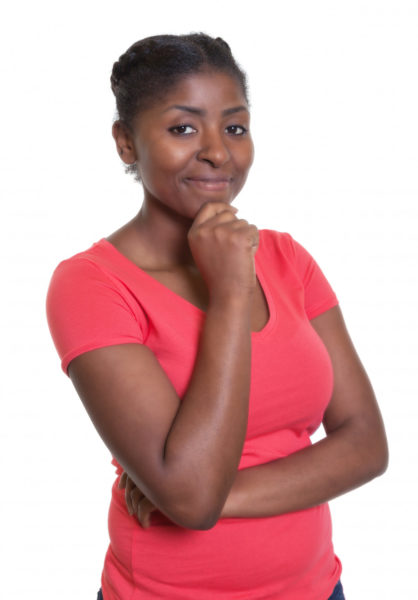 So it's no secret that courts in some States have been on strike and that that automatically means that some lawyers are currently experiencing the much abhorred 'dry season' right now.
I have had some interesting conversations with some learned colleagues of mine and each of those conversations have started and ended in the same way. Each suggestion by me for them to "do something" has ended with words of "it's not easy oh, everywhere is dry. Those things cannot work". Some of them call it being realistic, I call it what it is – classic negativity.
Where do we draw the line between taking cognizance of the facts at hand (being realistic) and being unrepentantly negative? I think an illustration might help us create the distinction between the lines and understand the point I hope to pass across with this article.
Person A, let's say his name is Ayo says that he wants to start up a business but then he starts thinking – "Nigeria is so dry right now, everyone says that the economy isn't encouraging, I don't even have an idea I can sell to anyone, I don't even have any capital, abeg, it can't work, let me just forget about it"
Person B, let's call him Chuks says that "I can't keep working and living on just my salary that comes in once a month. It's just a pathetic way for me to live. I want to start up a business. I know that almost everyone says that the Nigerian economy is dry right now and businesses aren't thriving in Nigeria. I also may not have enough capital to start up right now but I have heard about Nigerians like the Igwe twins who have succeeded in Nigeria in spite of Nigeria. I chose to believe that I can succeed in my business. I won't let the negative statistics hold me down"
Now, the point where Ayo stopped is also the point where Chuks went along to damn the odds and stepped in with a resolute mind to succeed in a situation where negative thinking mostly has the upper hand.
When I just started my service year, I heard all kinds of stories from previous batches about my PPA State and none of them were good news. Of course I nodded and acknowledged their "keeping me up to speed" on the negative happenings in the State but I chose to filter what I heard and took it as their experience and not mine.
Indeed, my experience has been nothing like the negative happenings that they deemed it fit to keep me up to speed about. I have experienced favour in different places and met so many wonderful persons and I believe that it will continue to be so.
We need to be more cognizant of how our minds work. Some people like Ayo will call it being realistic but I call it negativity.
How can one know if they have a negative mind set? Do people leave conversations with you with a spring in their steps, feeling like they can do anything they set their minds to do? When you have thoughts about stuff you want to do in your mind, do you leave such thinking sessions with yourself inspired to reach for the stars or die at the ground? Does your own mind squash the thoughts of your even starting up anything worthy?
The Bible says that "as a man thinks in his heart, so is he" and it didn't lie. You think negatively and you live negatively. You can go no further than the thoughts in your mind.
Joyce Meyer says "think about what you are thinking about". You find your thoughts squashing any thought of you succeeding in business(for example) even before you take two steps?
It's time to watch it.
Someone tells you that they want to save more this year and your reply is to drum out stories of those who lost their savings. What exactly are you trying to say? That he shouldn't save and invest his money? That he should be scared and spend his money on beer and women instead?
It's different when your mind analyzes the risk involved and provides solutions but when your mind only picks on problems with no thoughts for how to fight through solutions, then watch it.
The thing about negativity is pretty serious. You will never rise above what you think about.
You want to change your life, then change the way you think. There is nothing wrong with positivity, it works for me and I can tell you that I am also a realist. But I am not a realist that ends at just the problems, I end at blazing my way through solutions to the problems.
Choose your thoughts. Choose the way you chose to see things.
You either see the glass as half full or half empty (Sounds like a cliche? But it's true). It's your choice to make, but it's no secret that those who see the glass as half full no matter the circumstances that maybe are the world changers we all suck up to and admire today.
You can be one of those world changers. Simply change the way you think and do not let the thing about negativity hold you back from reaching for the stars.
The stars are just within reach, but the thing about negativity is that it can pull you away from even getting to the clouds… if you let it.
Photo Credit: Dreamstime | Kadettmann