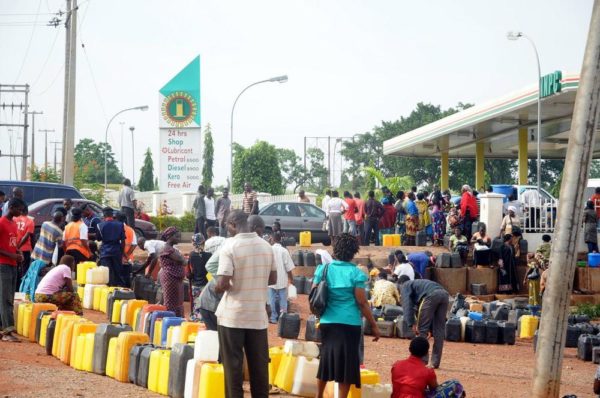 The Department of Petroleum Resources (DPR) on Tuesday threatened to clamp down indefinitely on any petrol filling station engaged in hoarding.
Chioma Njoku, Operations' Controller for the Lagos Zone of the agency, made the assertion during a telephone interview with the News Agency of Nigeria (NAN) in Lagos.
Njoku said that the agency's surveillance teams would clamp down on filling stations hoarding petrol or selling above the approved rate of N87 per liter.
According to her, the department has been inundated with complaints from the public on the arbitrarily fixing of petrol prices above the government approved rate.
She said such actions of the marketers negated the rules of engagement, stressing that DPR would sanction any outlet that indulged in illegal acts.
Njoku also charged marketers of petroleum products in Lagos to ensure that the products supply and distribution to the public met the recommended specifications.
She said that DPR had sanctioned some erring marketers caught hoarding petrol and engaging in other illegal practices.
"We have embarked on a monitoring exercise across Lagos since Monday in view of the current scarcity and discovered that some marketers were capitalising on the situation to make huge illegal profits. While some filling stations were under-dispensing, others were found hoarding products. We have compelled some of the marketers to begin selling of products immediately and sealed those that failed to comply," she said.
Nkoju said the DPR would have sanctioned many more stations that were caught with sharp practices but decided to warn them due to the situation at hand.
She said also that the current scarcity was artificial and that the DPR would continue to ensure compliance at the filling stations and depots across the country.
"A lot of filling stations are hoarding petrol. We know we have enough petrol at the depots to go round but we found that some are hoarding. This exercise will continue till normalcy returns to the system and the DPR is ready to sanction more marketers and seal more depots that are found wanting," she said.