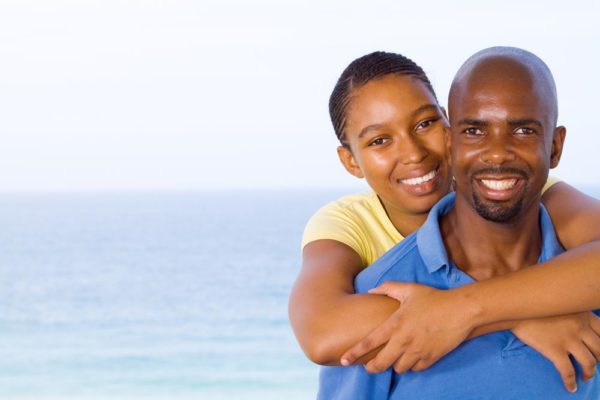 I had a conversation with the cover girl of the February edition of tw magazine, Bola Balogun; and among the many things she spoke about, the one thing that struck me was her utmost respect and faith in her husband. She couldn't start a word without reference to how supportive of her dreams he has been and how she has been able to submit completely to his authority. This may seem to many like she is under an authoritarian government in her home but that is not the case.
As we continued to discuss intensely about her quick engagement, married life and kids in comparison to the kind of relationship that young women have today, Bola blurted out the words, "Marry Well". You need to pick a copy of that magazine to completely understand what Bola had to say about marrying well and understand how a woman well-grounded in her career, is able to manage her home front and still be on her A-game. She parties because her work needs her to party, but she prays because she understands the importance of communicating with her creator and she stays submissive to her husband because she is traditional.
Her words got me thinking and I wondered what the definition of 'marry well' could mean to a lot of women out there… owing to the many indices that have evolved in recent times. This is particularly because young women are being exposed to a lot of harassment in the society and the promotion of wealth by the entertainment industry. What is more is that technology keeps evolving and many new trends become in vogue which young people wish to get a hold of. How then does one decide whom to get married to and how to get married well?
In my opinion, 'marry well' is relative and depends on what is important to the individual. For instance, if I had parents who were aged and dying, with a lot of siblings way behind me whom I need to take care of and who look up to me to save them from the clutches of poverty, 'marry well' may have to mean that I need to become the second wife to that man who owns a chain of companies. He'd probably have a lot of affluence to throw around and extend the life span of my parents, give them a taste of the good life before they sleep in the Lord. He would resurrect the dying hopes of my siblings who may now get the chance to go to school, start a business, get employed in his company. If I am smart enough, the future of my children may be secured and they never have to go through the toils that I had to encounter in life.
On the other hand, if my dad is wealthy and I am an only daughter who has been properly groomed and well educated, what I want in life could be to work so hard and earn a good life for myself outside of the comfortable life that my parents can afford. Having done that, if a man tags along and throws his wealth in my face, he may never stand a chance with me. As a matter of fact, I won't see his wealth but the content of his character. That, for me, would be the definition of marrying well.
A lot of young women have succumbed to all kinds of relationships that are heart breaking but who am I to judge them? However, I will like to take you down my line of thought largely influenced by my early thinking and better broadened by the conversation I had with Bola Balogun.
Shouldn't marrying well be about marrying a guy who loves and cares for me like he would to himself and put me above all other things asides God in his life? A man who has a sound mind, intelligent enough to build an empire for us and strategic in his actions to create the needed resources that we need as man and wife to raise our children? Shouldn't marry well be about finding that man who would help you to fulfill the tenets of the word of God that say, "woman, be submissive to your husband" and won't lead me into the sin of disrespecting my husband or abandoning my faith for a divorce? Like I was told in Church, a woman should obey her husband and the man should obey God; but it becomes a tragedy when a woman has to obey a man who has no regard for God.
Personally, I would 'want' a man who can build me a mansion, buy me some diamonds, give me the Beyonce or Paris Hilton kind of life, take me on trips round the world and just make my career a lot easier to deal with because the mention of his name would give me all the contracts that I would ever need and in fact, make me the ambassador that I wish to become someday. But, what I really 'need' is a man who may not have it all now but has a future that he is working hard to see come true. A man who understands that I have to submit to him but he has to respect me. A man who will share his ideas with me and I can trust him completely to make great decisions that adds value to my life. He may not be able to afford me the mansions and the diamonds and the trips but we are happy and we work hard together to build an empire.
The Beyonce life that we want is one that was built on hard work not just of her husband but a combination of the two. If Beyonce didn't have the body and the voice, getting her to make the dollars may have been too difficult for JayZ to Make It Happen for them. Many of the men that I have taken my time to study and admired never started out rich. They had to work hard to be where they are today. Even when they started out with 'Daddy's' money, they needed to make extra efforts to get that money to yield more money.
In the end, the decision is ours to make. What does marry well mean to you?
Photo Credit: Dreamstime | Michael Zhang