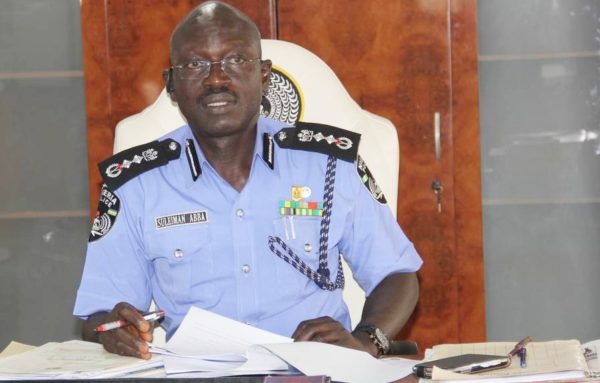 The Inspector-General of Police, Suleiman Abba, has advised voters to leave the polling units after casting their votes in the upcoming general elections.
Abba gave the advice at a National Stakeholders Summit on the elections organised by the Independent National Electoral Commission (INEC) in Abuja on Wednesday.
He said it was important for voters to cast their vote and go home in order not to commit any electoral offence.
"This advice that I am giving is resulting from what I observed in the provisions of section 129 of the Electoral Act. Nine different types of offences are listed there in and if you stay back, there is likelihood of you committing one of those offences,'' he said.
The offences, according to him, include canvassing or soliciting for vote, persuading a voter not to vote for a particular candidate or not to vote.
He said that other electoral offences included possession of any weapon.
The IGP pledged that the police, in collaboration with other security agencies, would provide security for all polling units and 9,000 collation centres across the country.
"In order to also make INEC officials and their materials secure, we have identified almost 900 INEC offices nationwide, mindful of the fact that security of the materials is important,'' he said..
He added that security agencies were also working to ensure that streets and homes were protected during the elections.
On the deployment of soldiers for the elections, the police boss noted that the military would be deployed to play supportive role as stated in the Constitution.
Abba advised INEC to guard against late commencement of elections and rigging so as to ease security agencies' effort at maintaining peace on elections days.
"Where election rigging occurs, it may be a threat to conduct of peaceful elections,'' he said.
He warned politicians against recruitment of thugs and advised them to exercise high sense of reasoning in instructing their followers.
"Whatever is the outcome of the elections should be accepted by you; if rejected, follow the legal procedure,'' he advised.
He said that in carrying out their duties, security personnel would be mindful of and respect human rights.
On his part, the Chairman of INEC, Attahiru Jega, said that the commission had taken measures to improve transparency and credibility of the process of collation of results.
"Hard copies of result sheets from polling units would be scanned, converted to PDF format and put in a database, which would be made available for viewing and download via the INEC website. Every voter or stakeholder will be able to confirm the accuracy of results from the polling units, which have been conveyed to the collation centres,'' Jega explained.
He added that not less than 82 percent of the Permanent Voter Cards (PVCs) had been distributed nationwide.