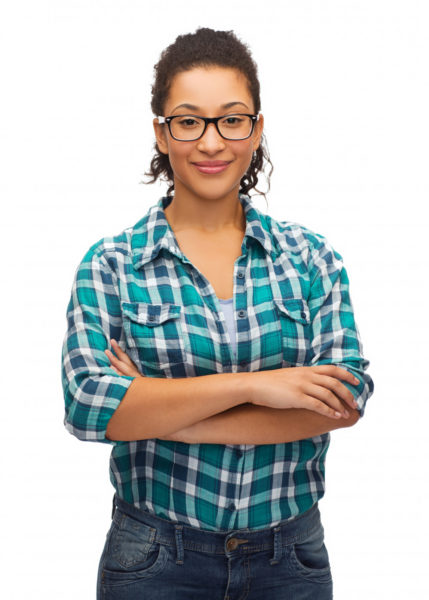 The funniest thing happened last week… Okay maybe not the funniest thing but something funny happened. I got a call from a friend who said SHE got a call from a friend who asked her to talk to me (read advise me) about my accent, how I talk on my show, The Gist. She said her friend's teenage Nigerian cousins (who have never been to Nigeria) couldn't understand what I was saying and since I live in America, shouldn't I be more American? I'll tell you what my response to her was in a moment.
The very next day, not two days later, not 3 days later, the Very. Next. Day, someone (non-Nigerian) said to me, "oh Toyosi, I watched all the episodes of The Gist back to back yesterday and you are so funny!" She went on to say other flattering and not so flattering (read constructive) things but ended with, "and your accent, please don't change it. I really like it". I burst out laughing, shaking my head and I said out loud, "This life!"
I think it was the fact that these 2 conversations happened in less than 24 hours that intrigued me. I remembered the story my dad told me about a man traveling with his son and donkey. I believe he was translating Ebenezer Obey's "Kete Kete" song to me and the message of the song was simply that you couldn't please everybody.
Now let me go back to what I told my friend the night she called. The moment she said the teenage cousins said they couldn't understand me, I said, "then it's not for them". Simple. And I would have stopped there but she asked me to explain, so I broke it down; The Gist, my writing, my acting (yes J) and any other creative (and un-creative) thing that I have done, am doing and will do is not for everybody. I am open to advice, I'm open to developing all the gifts I've been blessed with but even at my best, I know that nothing I would ever do would be accepted by EVERYBODY and that's one truth that I know will keep me grounded and fret-free. That I don't expect everything I do to be accepted by everyone liberates me.
"A farmer went out to sow his seed. As he was scattering the seed, some fell along the path, and the birds came and ate it up. Some fell on rocky places, where it did not have much soil. It sprang up quickly, because the soil was shallow. But when the sun came up, the plants were scorched, and they withered because they had no root. Other seed fell among thorns, which grew up and choked the plants. Still other seed fell on good soil, where it produced a crop—a hundred, sixty or thirty times what was sown."*
What happened to the seed after the farmer was done sowing was entirely out of his control. His job was to sow and he had done just that. The rest was up to the universe – up to life.
You will never be able to please everyone so please, shelve that thought. Do all that you have to do for you! By all means, make sacrifices for love and friendship but let your works be to the best of your ability and let them be for you.
*- Parable of the sower
Photo Credit: Dreamstime | Syda Productions