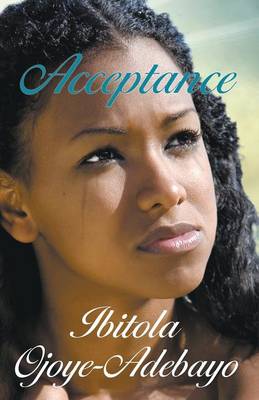 Being the first born, it fell on my shoulders to arrange the funeral. My father had always told us as we grew up that in the event of his death, he wanted to be buried in his homeland.
But when I approached my mother about the funeral arrangements she refused point blank. I even asked J's mother to plead with her but my mother stood her ground. This made me lose all hope as she never said no to J's mother. As far as she was concerned '…that country took my husband's soul and I'll be dammed if I'll let it take his body too…' So my father's body was flown back to the UK.
The burial was a melancholic affair. My father, so vibrant, energetic, loving and good-humoured was gone. My mother just stared throughout the ceremony as if she was in a world of her own holding on to J's mother for dear life. When his coffin was finally lowered into the pit below, I squeezed Janet's hand tightly and looked over at my mother. I felt my heart rip out of my chest as I watched her crumble. She was trembling uncontrollably. We threw his favourite carnation into his coffin.
When the ceremony finished, Janet and J's mother, led my mother away. When they had walked a few steps, my sister realised I wasn't following, so she glanced around and looked at me. Our eyes met and she smiled. I knew she understood why I had held back and she continued to lead my mother to the car.
Others who had attended the funeral trickled away from the graveside and out of the cemetery.
Looking at the time, I realised five minutes had passed as I stood at the foot of my late father's grave in the deserted cemetery. The sun was bright and scorching.
Hot, burning tears rolled down my lean cheeks. Apart from myself, there were three other people beside dad's grave. They were the gravediggers erecting a slab on the grave. I watched with a heavy heart as they carried out their assignment, beads of sweat trickling down their backs.
Before I left the cemetery that scorching afternoon, I knelt down at the foot of my father's grave and prayed. As I prayed, I wept.
I asked my father to forgive me for not being able to bury him the way he would have wanted. At that moment, I felt a slight breeze on my left cheek. I knew then that he would always be with me. 'Goodbye, daddy,' I whispered into the breeze, 'I'll miss you.'
That night as Richard held me in bed, I felt warm tears slide under my closed lids and onto my hot cheeks. I never wanted to move ever again. My limbs felt heavy, too heavy to stir. I wanted to curl up and sleep as if the day's events had never happened. I wanted to put my hands over my ears and close my eyes so that it would all go away.
Richard heard me whimper and held me closer. He held me in silence until I fell asleep.
Four days after the burial, I went to visit my mother. I had offered for her to stay over at my place for a while but she refused. I didn't push her though, I knew how she could get when she felt pressurised into doing something.
As I drove into the driveway that day I gulped, with the events of the last couple of weeks I hadn't had the chance to tell her that I was pregnant.
Walking into my parents' house it felt strange, the lack of my father's presence in the house made it feel very cold.
Upon entering the living room, I found my mother sitting in my father's armchair staring into space. She hadn't even noticed that I'd walked into the room. I noticed that she looked very lean, her hair wasn't brushed and she looked like she'd been crying for days. Her eyes were blood red.
I knelt down beside her and held her hand. I felt my heart go out to her like it'd never done before. My sister walked into the room and sat on the sofa opposite us. We were like that for a while, and then I felt I had to break the silence.
'Mum, have you been eating?'
'Yes,' she replied, not looking at me.
'I don't think you are because you look so thin.' She didn't say a word. 'Mum,' I called out once again.
'Eva!' she finally replied impatiently.
'Yeah, mum,' I said, relieved that she had snapped out of her mood.
'Was it my eating habits you wanted to speak to me about?'
'Well, no and yes.'
'So which one is it then?' she asked, not even looking at me once.
'Well, it's about Richard and l?' I noticed as soon as I mentioned Richards's name she shifted slightly in the armchair but she didn't say anything. I stared at her for a long time. I just couldn't believe after all that had happened with the death of my father and how Richard had supported us all emotionally, physically and financially, she still hated him.
'Mum,' I said sadly. 'Why do you hate Richard so much?' She didn't reply. It can get very frustrating, trying to get information out of my mother sometimes. It was like squeezing water out of a stone. 'Mum,' I called her again.
'Just say what you have to say Eva, I'm tired.'
'Well… Richard and I are expecting a baby,' I said with a smile. She looked at me for the first time since I'd been in the room.
'How far gone are you?' she asked not smiling.
'Four months,' I replied.
'It doesn't look as if you've got anything in there,' she said as she looked away again.
'Anyway, how come it has taken you four months to tell me you are pregnant?'
'I'm sorry, I did plan on telling you on the day…' I paused nervously. I didn't want to say anything to upset her, as her moods were unpredictable.
'What day?' She asked.
'The day of dad's intended arrival.' She looked at me long and hard and then frowned.
'You do know it was your fault?
'Pardon?' I asked, looking at her in confusion. My voice had gone up a few octaves.
'If you had kept your stupid my mouth shut and not supported your father when he foolishly decided to go on that godforsaken business trip, then my Samson would be here with me today,' she said venomously. By now the initial shock was over, I couldn't believe my ears.
'How could you accuse me of such a horrible thing?' I asked her, nearly busting into tears. But she just got up and walked towards the kitchen. I followed behind calling her name.
Halfway into the kitchen she suddenly turned round to look at me.
'My eyes have been opened Eva, and I've seen what you are capable of,' she said coldly. I looked at her in shock.
'Mum,' I whimpered but she continued relentlessly.
'After you killed my husband you now have the audacity to tell me you are pregnant and expect me to be happy?'
I was so shocked by her accusation that I was left speechless. 'I've had enough of you and Richard, so please go back to your husband and leave me alone,' she screamed at me. But I just stood there frozen to the spot. I looked over at Janet who, by now, was crying and just too far gone in her own sorrow to be of any help. 'Mum you don't mean this,' I managed to say. But she just turned round, walked out of the kitchen and up the stairs. As she walked away from me that day I could feel my heart literally rip piece by piece. The hatred I began to feel for my mother from that day, caused me a lot of years of pain, but I finally realised that I was not hurting her, I was hurting myself and I was in bondage to her because I had a heart full of hate.
___________________________________________________________________________
 Ibitola Ojoye-Adebayo is a graduate of the University of Portsmouth with a BSc in Pharmacology. She is a writer of Contemporary romance with a twist. Her writing is a portal into her mind and soul. Sparked with a passion for gothic horror, mystery and romance novels; her top writing influences include Virginia Andrews and Stephen King. In 2013 she completed her first Novella "Acceptance," a powerful testimony of  love, Loss and Betrayal. "Into the darkness" is her sequel to "Acceptance." When Ibitola isn't raising three children with her husband, she continues to inspire and create in various online  communities through her writing and research. Acceptance can be purchased from any of the following platforms: www.amazon.co.uk |  www.okadabooks.com | www.waterstones.com | www.amazon.com