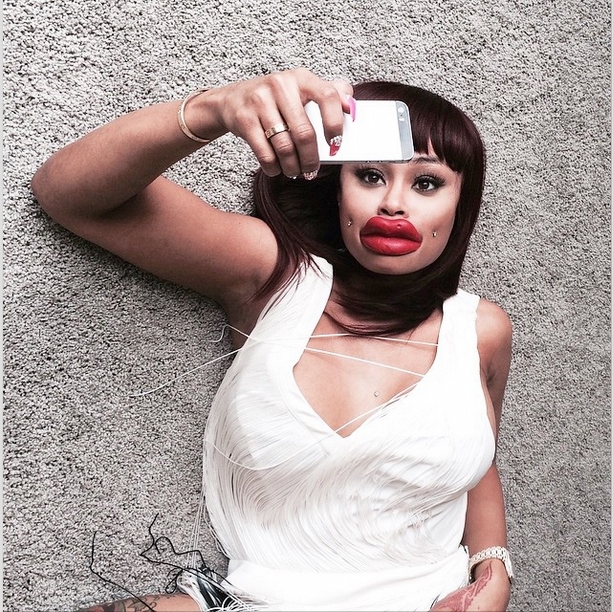 Social Media has been buzzing with the #KylieJennerChallenge and #KylieJennerLipFail for the past few days as people tried to recreate the 17-year-old reality TV star's famous lips (click here if you missed it) and now Blac Chyna has joined the challenge.
Blac Chyna, fashion designer and ex/baby mama of Kylie Jenner's rumoured beau, Tyga, posted a picture on her Instagram page today that has since gone viral.
The photo shows her with exaggerated lips and in another photo on her Instagram she shows a photo of the 'Wack-o-Wax' lips.
Do you think it's shade or just good fun?
Photo Credit: Instagram/blacchyna