There is nothing more beautiful than a woman who is clearly confident in her own skin, picks herself up after a public display of her split from her hubby, and is earning her own money.
Of all the most fascinating things about Sandra Bullock, the only thing she says that makes her beautiful is "the hono[u]r of being Louis' mother." She is talking about her 5-year-old son.
Today, the actress was named People Magazine's Most Beautiful Woman in the World.
She is in great company with other celebrities including Lupita Nyong'o from last year, Beyonce, Jennifer Lopez, and Jennifer Aniston.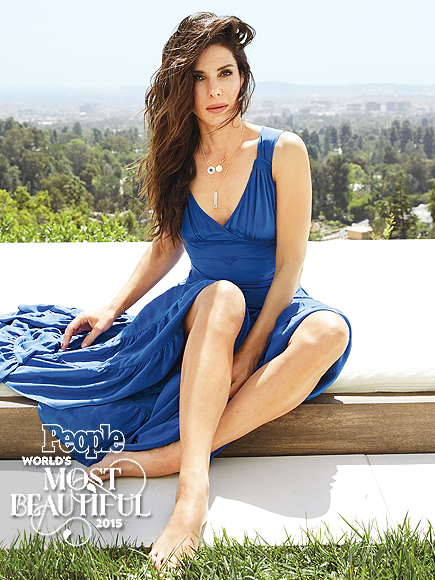 In the new issue, Sandra gave a beautiful definition of beauty. "Real beauty is quiet. Especially in this town, it's just so hard not to say, 'Oh, I need to look like that. No, be a good person, be a good mom, do a good job with the lunch, let someone cut in front of you who looks like they're in a bigger hurry. The people I find most beautiful are the ones who aren't trying," she says.
Although she is 50, Sandra says she tries as much to work out, and has accepted her wrinkles. When she told her 5-year-old son about her wrinkles, he said "You're not old, you're just happy."
Aww…how cute.
More gorgeous women who were featured on the list include Taraji P. Henson, Laverne Cox, Gabrielle Union, Vanessa Hudgens, Ariana Grande and more.
For more info, pick up the new issue of People Magazine
Photo Credit: People Magazine