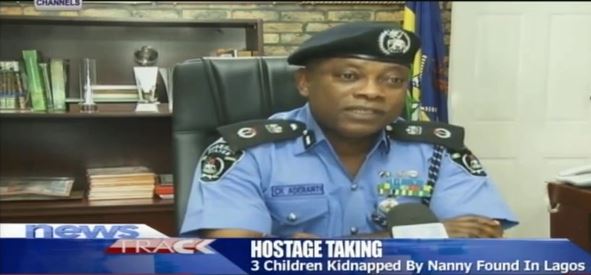 This morning, we brought the great news that the three missing Orekoya sons are found and back with their parents.
Channels TV interviewed the Lagos State Commissioner of Police, Kayode Cornelius Aderanti. He had a few cautionary words for "the elite" who want to hire domestic staff,
"What we've found most disturbing about the elite is that they employ people they don't know."
He urged Nigerians to submit their potential staff names to the police, for background checks.
He recounted two recent cases similar to this. In one, the housemaid strangled her boss. In the other, the family (just like in the Orekoya case) hired a maid off the internet, who kidnapped their 4 year old and 11 year old child.
Watch!