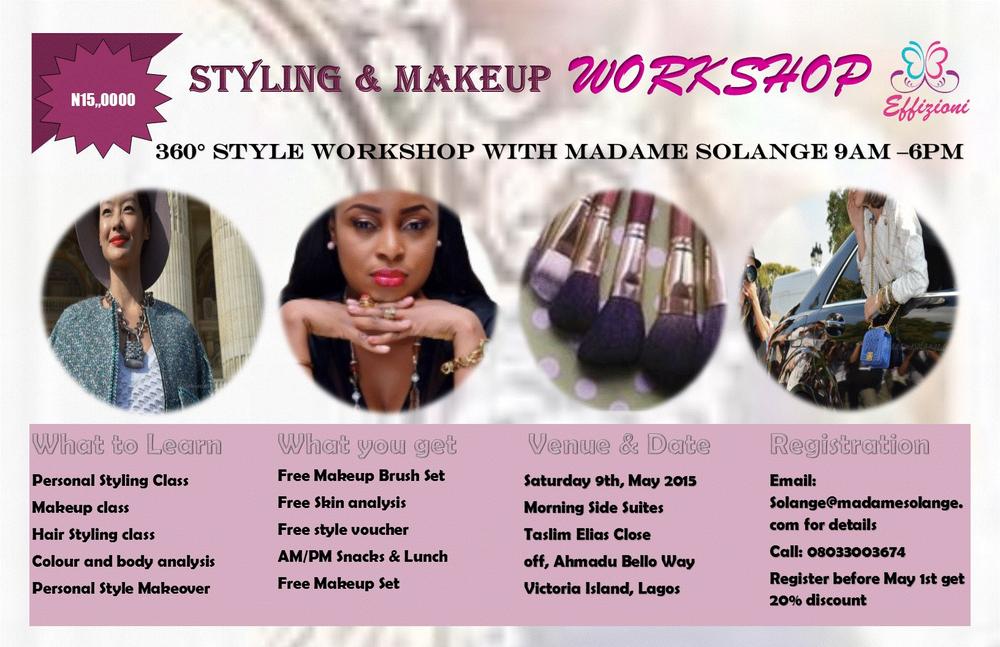 Are you curious about how to become a stylist? And perhaps more importantly, how to work to create a total look? Do you want to learn about make-up artistry and starting your own style business?
On the other hand, if you've already gotten those parts down, and you're looking for a way to define your style, this could be perfect for you!
Take advantage of Effizioni Fashion's premiere promo and get tutored in the world of styling, with expert Fashion Consultant Madame Solange.
In this workshop we will cover all the little details that make or break your personal style and image.
Workshop Programme:
• Welcome and Refreshments
• Networking
• Aesthetics plus discovering your style
• What makes a good image?
• How to create a complete image
• 360° Styling Class– Wardrobe, Hair + Makeup+ Colour+ Body analysis
• How to work with a client
• A styling exercise
• 55 minutes one-on-one to practice styling and critique your portfolio
• Unwind
• Learn from your colleagues
• Finale
Date: Saturday 9th May, 2015
Time: 9AM
Venue: Morning Side Suites Taslim Elias Close, Off Ahmadu Bello Way, Victoria Island, Lagos
Cost: N 15,000
For registration/inquiries Email: solange@madamesolange.com | Call: 08033003674

Early registration before May 1st attracts a 20% discount
_______________________________________________________________________
Sponsored Content