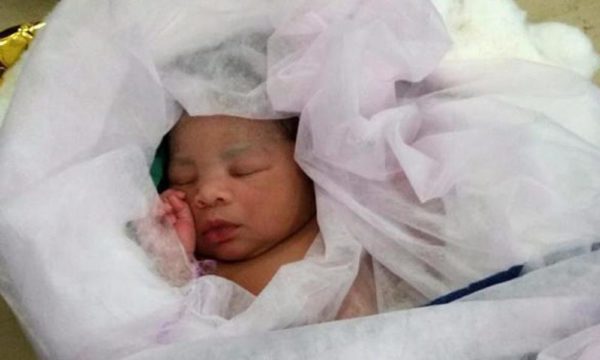 A Nigerian woman who was one of nearly 6,800 migrants rescued in the Mediterranean in three days, gave birth to a baby girl on an Italian navy vessel while at sea.
Mommy and baby were said to be in good health on the Bettica ship, which was hosting 654 migrants saved in four different operations since Sunday, Guardian UK reports.
As a tribute to her naval rescuers, the baby was named Francesca Marina on Monday.
Photo Credit: Marina Militare/EPA/Guardian UK