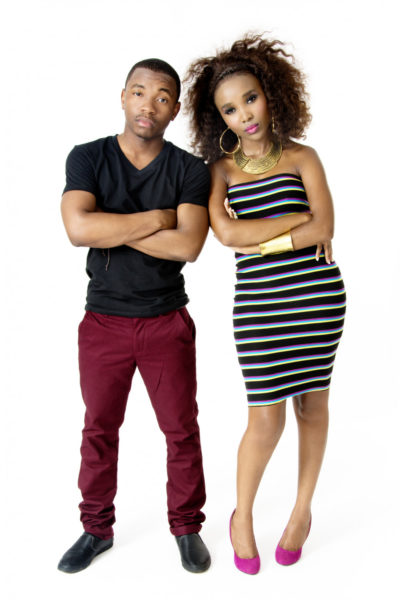 I know exactly what it feels like to be emotionally damaged. That feeling when you bury your heart deep within layers of cynicism to prevent it from ever being hurt again. Every subsequent encounter with people feels like an interview to make sure they don't remind you of the past. I learned from a very young age how to keep my guard up, so a series of failed relationships didn't help. The more I entered into a new one, the less I had to give.
It feels like another lifetime now.
There are different triggers that damage people emotionally but all centre around someone significant leaving them feeling broken. What comes after, is a vow to never be that vulnerable.
Everyone goes through a different recovery process when a relationship comes to an end. Much like grieving from death, recovering from the end of a relationship takes time and patience. There is no quick fix. If it is rushed, you miss the lesson life is trying to teach or end up in the hands of the same type of people you will be better off avoiding.
The beneficial thing about a break up is that you learn lessons about life, lessons about love and lesson about yourself. You learn to identify your flaws and enhance your qualities. With all this knowledge, you can then enter into a new relationship, better and wiser.
This is all in theory….most times, it never translates to the real life
To some people, the end of a significant relationship signifies the end of a healthy love life as they know it. Damaged by a horrible dating experience, they're now terrified of moving forward with someone new. Some people begin to withdraw whenever a relationship escalates and some avoid commitment at all cost.  They won't give into their feelings, let go of their doubts and inhibitions or open up to their partner because of the fear of being hurt again.
This is a sad reality for so many and a good number of them don't even know that they are damaged!
When a person is emotionally damaged, the place where they usually draw love, understanding, empathy and any other emotions that can sustain a healthy relationship is blocked by a painful memory. What is left is a rigid demeanour and an untrusting mind that shapes every interaction. Walls as high as Jericho are built to protect their fragile heart.
It is very difficult to break free when someone enters that mind space.
Healing is subjective. There is no "one-size-fit-all" to this. But the universal first step is recognizing and embracing that experience that did the most damage. The next step is to figure out the lesson that life needs you to learn. For me, it was patience and serenity. For some, it is comfort in being unattached till a good person comes along.
Dating or marriage is not a race, and it's not a competition and there is no time attached to it but at some point, it's healthy to settle down only when you are ready. Ready being the operative word.
We must take a look on the positive aspect of a bad experience rather than reliving the pain that it brought to our lives. We must take all of the lessons we've learned from the situation and never imprison ourselves with the past. Most importantly, we must give ourselves the freedom to love again.
We lose ourselves in things we love. We find ourselves there, too ― Kristin Martz
Goodluck!
Photo Credit: Dreamstime |  Yolanda Van Niekerk