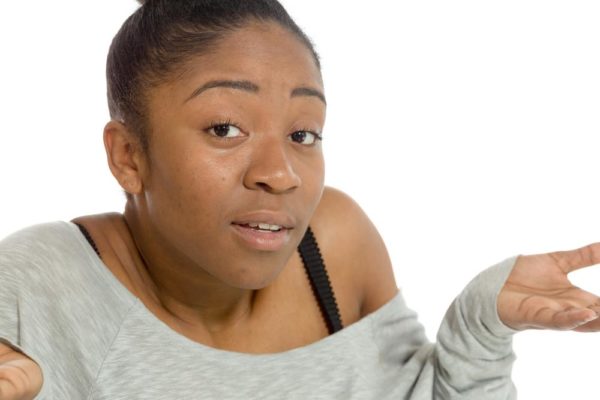 It was intended to be a simple PM on my BBM but the number of furious replies I got indicated that I had to expand my reach. The said PM was – "Naija men with come to my house, come to my house." Is there seriously no young man who can advise his fellow men on dating etiquettes? Help us plssssss"
I sincerely felt that I was alone in this predicament till I started getting pings from people who were even more angry about it than I was. And then I realized that this is a general epidemic.
Now, I had different responses from people and I will attempt to put those responses into consideration and not be too streamlined with my views.
Most of the males who responded to my PM agreed with the fact that their brothers are not representing the male folks as well as they should in this area but one of the men made a case for our culture being the reason for this predicament.
According to him, Nigerians do not see the home as a private place and can invite just about anyone into their home. He also talked about the mentality that has been deeply ingrained in us – some men just don't think that going on dates is necessary, or rather, "we can meet up at my house, there's no need to go through all that white culture ish" (paraphrased)
As much as I understand where he was coming from and I agree with him that the Nigerian mentality has a lot to bear with this situation. I also think that there are two reasons why the "come to my house issue" is so rampant today.
(1) Some men just don't think that it's necessary to go through all that stress in wooing a lady anymore.
A friend of mine actually said that chivalry is dead in response to my PM but I am a positive person, so I refuse to believe that there is no single man on this earth who knows how to take a woman on a date and win her heart slowly – no, there must surely be such men left on earth. (yes, I am rooting for the male folks)
Some Nigerian men just believe that all that "taking a woman to a lovely restaurant and stuff" is for "oyibo people".
I mean, you will be surprised at the number of educated men who would invite you to their house at first meeting.
The man who inspired my PM is a lecturer. Another man who contributed to my cry for help studied law as a first degree. He is involved in media and publicity for a while, and is a called pastor… so you can go figure out the thing about education being a way to raise up people with a modern outlook on things.
(2) 80 % of the men who invite ladies to come to their house at first meeting have no good intentions at heart.
Now, I have to be very careful with how I say this, because I understand like my male friend stated above: that for some men, inviting a lady to their house at first meeting just doesn't mean anything to them. They weren't raised with the mentality that the home is a private place. So even if they just met a lady they are interested in, they can hang out at their house as a first date – with no ulterior motive involved on their part.
So yes, I agree that those kind of men exist.
We don't need to go deep down into stories do we? Or maybe we do.
Listen carefully and you will hear stories from the lady who has true stories to tell on how she had to fend off SERIOUS sexual advances just because she believed a man who said he had no ulterior motive for inviting her to his house.
Some of our female friends won't open up to us but some ladies have been raped because of the "come to my house syndrome"
They cower in shame and guilt, berating their selves that they should have known better than to go to his house. And the society doesn't make it easy on them too.
Most people would say things like – "Why did you go to his house? That's a sign that you wanted the sexual act to happen"
So the victims keep quiet and bottle up the hurt and shame inside.
What about the guy that tells you to just come into his house while he dresses up so you both can go out and then, under the guise of that excuse starts drawing close for a kiss?
So the "come to my house syndrome" is a serious one.
Aside from the serious underlying issues of ladies who have had sad stories of sexual assault and rape to tell, it also begs for a total overhauling of the way some Nigerian men view wooing a lady – an overhauling of faulty dating mentalities.
If the woman was to be a street lady, we might pardon you, but no, you see a decent lady with her worth shining through and you just don't want to put in an effort into treating her like the jewel that she is.
What would it take for you to take the natural order of the way things should be in cultivating a relationship with her?
Would a time out at a restaurant be too much to ask?
It doesn't even have to be a classy restaurant – just a neutral place where you both can talk that's not your house.
So I plead again, don't we have young mighty men of valor who can advise their fellow men on dating etiquettes?
Men who can organize classes and teach their fellow men these things – if it comes to that.
Or maybe I should be pleading with our churches too. Almost every church organizes programmes for ladies on how to be virtuous women, how to behave themselves while on a date, etc. Can't such programmes be held for men too? Women aren't the only ones who need to be groomed, men need to be groomed too.
So gentlemen, I sincerely still believe that there are a lot of you who are getting it right in the area of what I just talked about.
Please teach your fellow men about these things, we will be absolutely grateful to you all.
Signed,
The community of ladies who are tired of the "come to my house syndrome"
Photo Credit: Dreamstime | Bruno Monteny