Daughter of former Imo State Governor Ikedi Ohakim, Adanma and her MD beau Amaha Okorafor are getting married today!
The bride is a lawyer and fitness expert and her twin is beloved doctor and vlogger Adanna of Adanna & David.
Click here for their official traditional wedding photos ! Exclusive to BN.
Here are first photos from their wedding in Abuja today.  The bride went for 'Made in Nigeria' with her April by Kunbi wedding dress and bridesmaid dresses.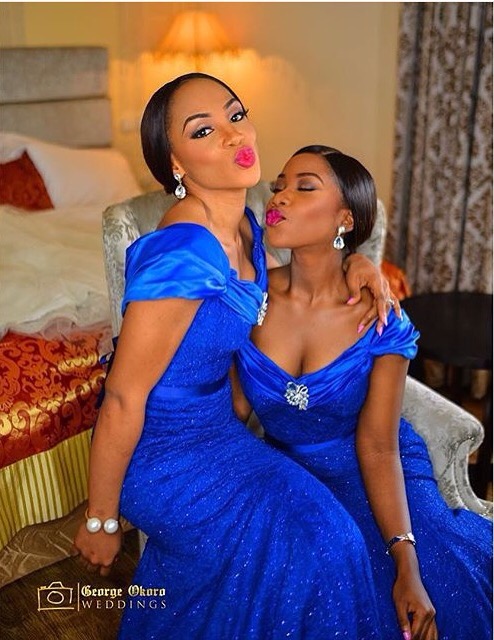 Here's a pre-wedding photo of the couple!
 Photo Credit: April By Kunbi & Papilon Mexy & George Okoro