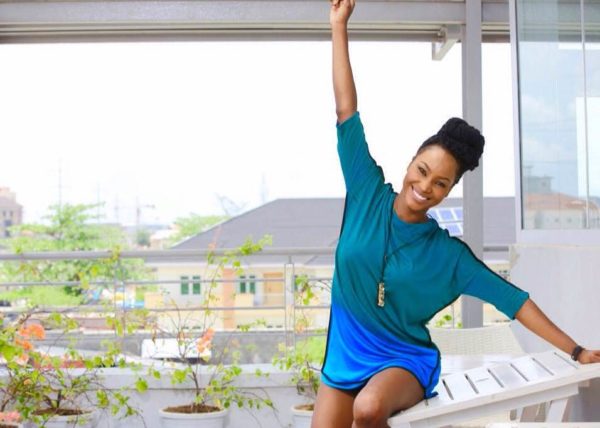 Background checks are the kinds of questions you ask of the person you are attracted to. They are usually asked when you realize that something nice could come out of the feelings that are totori-ing you about another. It lets you know what to expect in future, if you decide to share your life with someone.
Background checks are not culturally alien to us, as Nigerians. Infact, in the days of old, the families of both parties would journey to the home-town of their "could-be" in-laws and find out about, not just their children's intended, but his/her family. They would find out about the intended's behaviour (his/her good sides and character flaws); about their family's medical history (fear of leprosy, epilepsy and madness tinz); blood-lines and lineage (to find out that they are not related in any kuru–kere way); and of course find out if there are any strange curses the family may/may not be plagued with (kpians tinz).
But things have evolved in Naija. Many have left the old-ways behind and embraced modernity. That is not to say the practice of background-checks have died;  it has just evolved over the last few generations. Nobody wants to enter one-chance, so we have our own ways of finding out things about our intended.
Some people don't care and leave everything to chance, believing that their love and faith in a happy ending is more than enough. Some people go to alfas, babalawos, prophets, mamas and babas to "find-out" and do spiritual background checks on so-and-so. (Major *side-eyes* at the frantic denials coming forthwith…)
Taaaah! I went to Unilag, and I live in this country, and the way some people just throw it around with a casual mention that they went to "find-out" from "prophet/pastor/baba/alfa that sees things" about this person/that person – used to leave me befuddled until it wasn't even alarming anymore. They say it like it's nothing. Indeed, some even go with their mothers sef. Na wa.
But, I digress…
These "checks" can be of questions asked of your "intended", or of people who have known them in the past. But there is always a risk. People can lie, and people are constantly evolving, adapting, changing. People have agendas, good and bad. Not to mention, that opinions are highly subjective, not objective. So, that means that if you are falling in love with someone, and you depend on the information given to you by a friendly enemy during your background-checks, well… na OYO you dey.
However you prefer to carry-out your checks, one thing is clear… it should be before you allow that person play a part in the story of your heart. This is my opinion.
My method of background check is the "Ho-Ha Method." It means that one day, both of us will sit down and ask each other HARD questions. Oga was free to ask me anything, I did the same. It is a chance for both parties to come to equity with clean hands. They decide there and then, if they are going to "do this" or not. This way, both parties know exactly what they are signing up for ho-ha –from the beginning.
I do this because I don't like surprises, so my own questions toe the line between being a background-check and a future-assessment test. I enjoy being in love, but I have never been a romantic… rather, a realist. I do this because I don't want to be that person who would rather romanticize facts and refuse to see people for what they really are – but what I would like them to be. I do this to get to know the real person … not the person you think I need you to be.
So, here are my background-check questions…
When was the last time you got tested?
Yes o, and just so we are clear and you don't think I am asking the last time you got checked for malaria/typhoid, I will ask again and list out the names. "Oi, ogbeni… Do you/have you had syphilis, staphylococcus, hepatitis, HIV, genital warts, gonorrhoea, or any kind of STD}?"
May God forgive me, but if in answer to this – even before your lips purse to just start pronouncing the "s"…
FIAMMMMMMMMMMMM!
Omooooo. I don take off be dat. No vex… I am AS.
I love kids, there's nothing wrong with a single man/woman with a child (emphasis on SINGLE) as long as they are honest about if from the beginning – because finding about one or more secret child(ren) years after you've committed to someone is all shades of wrong.
It also helps if he (as a single man) doesn't come with baby-mama drama. The kind of drama that will stand at your gate with ebo chanting incantations that even Satan will be afraid of interpreting. Or the ones that will show up with their egbe as cats, owls and black goats singing lullabies of destruction by your window at night. Or even the ones that will be blowing up your phone with threatening calls/texts kpaa-kpaa.
Ehen, kilode? It's not that hard, mbok.
Have you ever hit a woman before?
Very, very important. Please ask, when, where, why and how it happened – especially if rumour has it that he has done so before. Don't judge, don't guess, don't excuse the rumours -just ask, not just to give him the benefit of the doubt, but to determine for yourself the way he acts about it. The tongue can speak many lies, but body language does not.
As a man, it is not amiss to ask if your "lady-love" has ever hit/fought with a man before.  Some people like dishing slaps and some people like receiving slaps. It's a thing. Be clear about who you are and what you can tolerate in your future. Like me now na. With these my langa-langa hands, I don't have power to distribute slaps, and I wasn't created for slapping. At all. In fact, my second name is Mowayemoya. It is a Yoruba name, loosely translated as, I did not come to this world with/for suffer-head.
Have you ever been with a man before?
Shuo! Why are you people shouting? What is wrong with my kweshun? It's a legitimate question, I offer no judgements nor condemnations but please I want to know. Whether it was curiosity, a mistake, an abuse, a proposition or a fantasy, me I will kukuma ask. There is nothing wrong in being clear about who you are and what you've done. The injustice is allowing another to fall in love with (and get frustrated with) the you YOU KNOW you are not.
I kennat fit to shout biko.
So, I wish you all luck this fine, Tuesday morning. Did you do a background-check or did someone do one on/for you? What did you find? And if you did the "Ho-Ha Method" like me, what did you ask? Were you pleased with your answers? And if you are considering the HH Method, please we beg you, don't disgrace us, and be asking questions like an evil spirit.
Which one is, "Where do you see this love positioned in the global community of homosapienic technological advancement and economic reforms maritially, culturally, mentally, spiritually and financially – and how best do you intend to position our descendants to the tenth generation – in these in the next five, ten and fifteen years?
KAI. Please don't be an evil spirit.
xx.