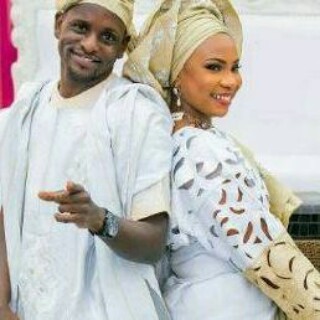 Nigerian lawyer, Tosin Famakinwa, nee Phillips, passed away on the 15th of June 2015, leaving her friends and family in a cloud of unimaginable grief. She was a beautiful 26 year old who touched the lives of people around her. Everyone who knew Tosin said she always had a smiled and strived to make people around her happy. Tosin was passionate about the law, and blogged about it – trying to break down the technical aspects of law for the layman.
Tosin's husband, Damilola, has written a beautiful tribute to his wife of 6 months. Grateful to God for the time they spent together, Damilola shares this glowing insight into the woman he married and their time together before she went to sleep in the Lord.
We pray that God will continue to console Damilola, as Tosin rests in eternal peace.
***
Oluwatosin Oluwayomi, hmmmmm, my darling, my sweetie, Blessed and Highly Favored one as I always called you. There is so much to write but I will have to be brief, so that there is space for others in the tribute. You know me very well, I can fill up the space for the whole tributes.
Where do I begin? I will begin by saying that even if God said this will happen ahead of time and asked me if I will still marry you, I will say a Big YES.
You were so many things to me Oluwatosin. You journeyed with me on the Path of Purpose and we achieved together. We stood by God's Word even when people thought we were crazy and were out of our minds. As I think of our journey to marriage, I see as God saying, 'you both followed through' like many in the Bible did. How such is rare in this day and age. It was all because we tapped into God's Grace. It wasn't by our strength.
Oluwatosin, in Secondary School you topped your class always. At the University of Ibadan you finished with a 1st Class. In Law School again, you had a 1st Class and even when you were to find a husband, you also found 1st Class husband (Let me praise myself small like you always did, Hahaha). The Spirit of Excellence was always upon you. I learnt so much from you. Even at work, I remember how committed and dedicated you were to your work. I was always amazed and you really motivated me with my own work.
Oluwastosin, people who have not seen me in a while are all saying that I have put on weight; little do they know that I had rest of mind with you and then our little secret: you waking up ahead of time before we had to leave the house/prayer to make me breakfast to take to work. My colleagues always teased me about my food flask and always praised you continually.
Oluwatosin I am not about to disrespect any lady but I have never met any lady as content as you are. You were never in competition with anyone. The things of this world never caught your fancy. You will never make any demands on me for anything because you always knew that when we needed whatever, God always provided for us. We saw his provision countless times.
In our 6 months together, it was only one night we went to bed not happy with one another. I remember we both didn't sleep well because we had agreed that we must settle every dispute we had before we slept.
Oluwatosin I always told you, in jest, how I looked forward to bathing for you. You'd always laugh and say no way, no need Dami; but Tosin at least I got to do it before you went to sleep in the Lord. This might be too much information for some people but it was part of the fun we shared with one another.
Oluwatosin there is so much to say ooooooooo. Will I be able to step into our house again my Darling? I remember how you will call me from the kitchen that food was ready or when you wanted me to do something for you.
The night before you went to sleep in the Lord, you didn't sleep all night because you had spent the whole day sleeping. You told me so that means I too cannot sleep because you couldn't sleep. I was so tired but you managed to keep me awake. I am so glad I stayed awake with you and was with you all through the process.
Oluwatosin, our wonderful Father raised Lazarus from the dead. As I spent 5 minutes with your body I said that to HIM. However, I said Lord not my will but your perfect will be done. Countless times we prayed during the period; so many others prayed as well and I know HE answer prayers.
Even medically, the best doctors attended to you, but God allowed this for a greater reason that we don't have the full picture now. Earlier in the day He filled me with this River of Peace I have never experienced in my life and I thought it was to let me know you will be okay; but it was for what was to happen. They tried to revive you but they couldn't. You were yearning to rest in the Lord and so you left.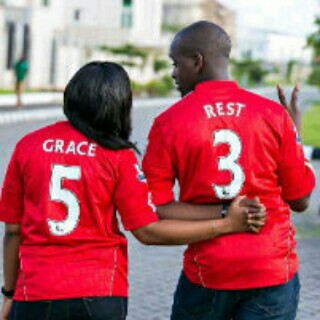 Oluwatosin mi, I take solace in the fact that you are in a better place. You are resting free from every kind of anxiety, worry, stress, temptation, and the list is endless.
Oluwatosin, to live is Christ, but to die is gain. In your last few days, you will have this look in your eyes to me like, "Dami, I am going" and I will be asking you if you are okay, but you always responded that you were okay.
Oluwayomi you brought a new lease of life to me Darling. Encountering you changed my life and I will always remember you for this. You helped me pull through to the next level and very important phase in my life. You were like an angel sent but I am glad and happy to say it that I served you as well to the best of my abilities. I think I am beginning to say so much.
Your family is now also now my family. Your parents said I am now their second son and I am so proud to belong to such a family o! They have opened their arms wide to receive me and I have gladly accepted it.
Oluwatosin if not for you, I will never have believed that a couple (i.e. your parents) can be so in tune with God's will in this current world. Your parents, since I met them, have shown me what it is like to live for Christ continually and not according to what the world dictates. They have done and exhibited things I have only read about in the Bible and you trust your husband I have quickly learnt and I'm encouraged to also do the same and even much more.
I am forever grateful to our wonderful Father for you and will forever be grateful to HIM for you. I have met many ladies and Oluwatosin I dare say you stand out.
You were a virtous woman to the core and indeed a Proverbs 31 woman – in fact if not greater. Oluwatosin I keep realising day by day that you fulfilled purpose within your 26 years. I have gotten a new understanding of purpose. It is not how long,  but about doing what God says you should do at the different times he will expect you to do them.
Oluwatosin we shall meet in Heaven. I indeed look forward to our final resting place where the saints of the Most High God will be for eternity.
Love you loads Oluwatosin. (I am sure you will be proud of me because as I wrote this I didn't cry but at different intervals I have cried o!).