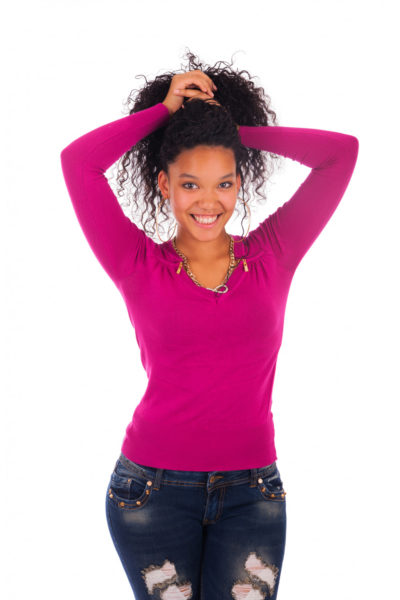 We were both seated at an event when I asked her a question in a bid to make some "small talk".
And her reply spurred some serious conversation between myself and I in my head.
I asked her, "where would you like to live?"
And her reply was "I am a lady".
I asked again to be sure, "I don't understand you, where would you like to live?".
And she said "I am a lady, I don't know where I will stay, anything can happen".
With all due respect to her, she may have meant no harm with her reply but I couldn't help but think about her statement really deeply and my reflection led me on a stroll down memory lane…
When I was in the University, two episodes happened in a day that irked the very core of my being.
We (two guys and two ladies) sat at a tactical location where we could see our project supervisor (who could disappear at any minute), driving into school and as is the case when people have nothing to do. We engaged in small talk to pass away the time. It wasn't long before there was a bit of of rough driving on the road and my male classmates on seeing that the driver was a woman said "na woman na".
I let that slide.
We were talking about plans for after school and choice of what Law School campus to go to when both guys again said "you na woman na, you nor get problem".
I thankfully didn't say any of my thoughts out loud as I would have had steam coming out of my ears and so I let the sensible married lady who was with us iron out their mentality of what it means to be a woman.
To an extent, it was a bit okay to hear a man saying that "na woman na", but it was quite painful to me to hear a fellow lady use that same term on herself.
"Na woman na".
"I am a lady na, I don't know where I will stay, anything can happen when the man comes, so I better not make my own plans" (paraphrased in my head)
It would seem that saying "I am a lady" denotes some kind of limitations on what a lady can do.
What do we mean when we say "na woman na?"
What do we mean when we say that "I am a lady na?"
Does the fact that we are ladies translate into us putting our lives on hold?
Does it mean that we cannot have dreams which we pursue while we wait for the husband to arrive (that's if we are meant to be married?)
I recently visited my lovely mom and when talks inevitably led to what I would do after NYSC, she said "I want my girls to stay close to me, you are a woman".
I reminded her about my brother who left home immediately after NYSC and she said, "he is a man, his own is different". I love you mom, I really do, but isn't that the limitation that society places on women?
Isn't that we are talking about here?
Why do we think that the men can follow their dreams but the women have to "stay near?" Why do ladies themselves think that being a lady translates into the fact that they have to put their own dreams on hold while they wait for the Mr to arrive? Don't you think that God has more in store for you than putting your life on hold because of a marriage? Can't you see father than what you see right now for yourself?
God says that I have created you for more and then your reply to Him is "but I am a lady na Lord?" Why have we allowed society to brainwash us so? Why is being a lady associated with having limitations?
Shouldn't being a lady mean that we are resilient, resourceful, able to bend but not break, strong, beautiful and capable of accomplishing everything we set our hearts to do? Our influence on the world should be global and not limited to the presence or absence of a husband.
So many persons may think that ladies are limited but let that not be us – the ladies ourselves.
It's sad when the one who thinks our lights can't shine farther than a certain locality is us.
It's heart wrenching when the one who thinks that a lady's purpose in life is predicated on when she gets married is herself.
Raise your eyes my fellow sisters. See farther than where you are at right now. See the new places that await you. Travel with the free time you have right now. Stop being scared that leaving a locality will make you miss your husband.
Why would you want to streamline yourself because of a man? Go out with what God has placed in your heart to do. Thrive, excel and prosper in what you set out to do; and if "Mr" meets you when you are thriving, all the better.
Only a thriving man would understand a thriving woman.
Together both of you will be a power couple, walking in purpose; not being scared of limitations or the mind set of society but going all out with what God wants the both of you to do on earth.
Having a limited mind set will only get you a man who thinks like you do (we attract who we are remember?)
The man God has for you isn't looking for a lady who hides her light, he is looking at the stars because he is a star too – one with whom he can shine brightly and powerfully with.
So let your light shine lady. Do not place it under a bushel. Do not place a limit on things you can do just because the man hasn't arrived yet. Take off those limitations and see the possibilities. See your light manifesting in the world, lighting other lights while at it.
Let your light shine sister. Don't hold it back because the man hasn't arrived. Don't hide it. Don't let society's darkness and way of thinking snuff it out.
Let your light shine lady. Other lights need the light in you.
Photo Credit: Dreamstime |  Fernandes Borges Michel