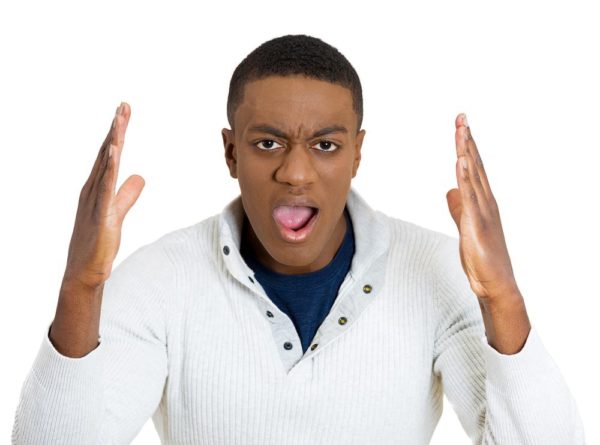 The practice of not having certain people buried alone is still very much with us. It is a situation where a few sacrifices, in the form of human lives, must be made. This is to ensure the smooth passage of such persons to the great beyond.
This throws up pertinent questions: does the government allow people to take the lives of other people for the sake of tradition? What happened to right to life? Does the government allow certain individuals, who have the same right as every other citizen, compel people to shut down their businesses in the day (sometimes their only source of livelihood) for several days and restrict movement for long periods? This is an utter violation of human rights… all in the name of tradition? Ultimately, are the laws of culture & tradition greater than the laws of a country?
It's easier for a few people to quickly get defensive some of these practices with the argument that these things are part of our culture or tradition, because they have never lost a relative to this "bizarre acts".
In this day & age, it is extremely shocking to realise that such barbaric acts are still being practiced and the authorities completely turn a blind eye. It has even become a show of pride when people just carelessly say in a conversation "Oh, the titled man just passed away, there'll be 'Oro Festival' for some days and it's extremely dangerous to step of your house, please stay home. It is our tradition" Such ignorance!
This is not to opine that we shouldn't identify with and be proud of our culture & tradition. But how difficult is it to phase out the barbaric & inhumane ones? That the gods & deities require human blood for certain rituals leaves one wondering if they mean well for humans (if there's any truth in it).
No doubt there's freedom of choice and association, but when your choice of association poses a direct or indirect harmful effect to other people, then it becomes an unreasonable choice, or as the case may be, a crime. How do we expect progressiveness when we still engage in these cruel activities, it is hypocritical that we, the black race who still complain about the cruel & wicked acts meted out to our fore fathers by the colonial masters back in the day, are the same people who still met out & inflict similar 'punishment' on ourselves in the name of culture & tradition.
What choices do we have? Vacate rural areas where these cruelty is still being practiced? For your information, these practices are also right here with us in the cities, and the "perpetrators" threaten to invoke the wrath of the gods on anyone who tries to get in the way of tradition. A shame, and lawlessness at its peak!
How long are we going to keep living in fear from all quarters? Fear of the trigger-happy cop; fear of the unknown soldier; fear of the random ritualist; fear of the armed robber, and fear of the rapist. Even if we believe that these are vices expected to characterise societies, what about the fear of our own culture & tradition?
Culture and tradition are meant to showcase and radiate the rich, enviable and respectable norms, values and customs – an embodiment of pride of any people, not a tool for oppression. It should not be used as an avenue to frustrate further the already frustrated people.
I stand to be corrected, but most of the 'practitioners' of the bloody part of these traditions have been uneducated for a long time and have remained so. But the question is "Do we really have to be educated to be wise & civilised?".
Photo Credit: Dreamstime |  Kiosea39