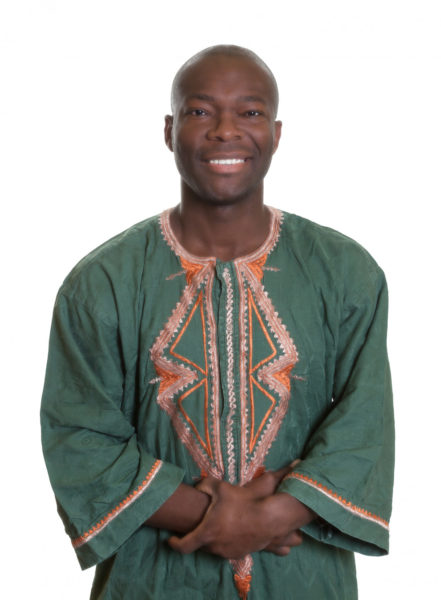 Have you ever tried to Google "Nigerian men"?
I did and the results were alarming. 99% (Ok maybe 98%) of the articles that popped up bordered on infidelity, ego, chauvinism, domestic laziness and domestic violence. Ultimately inferring that they are a selfish, stone hearted breed of human species who have no feelings, never make sacrifices and exist for themselves only.
With stories like this filtered all over the place it has become almost impossible to see them as anything else.
This single story of Nigerian men comes from women with bad experiences who often feel the need to lament (and rightly so too) about the ill treatment meted out to them leading to this sole picture.
I remember a conversation I had with my colleague recently in his fit of anger after a phone call with his wife. He complained about her incessant reminders of the sacrifices she had made in their marriage: the side effects of child birth on her figure 8, career change, domestic chores and child care.
Of course I channeled my sister-hood cause agreeing with the wife  and as expected, this infuriated him more.
"Does she know the sacrifices I have made too? Is it because I don't talk about them? "
I yimu'd , jokingly asking him if it could come anywhere close to the ones she had made.
His response shocked me!
"She starves me and feeds me with fruits and vegetables 80% of the time because she's on a diet. I shove down the food like a big boy to encourage her."
"I fell in love with my wife because she's very intelligent but since she chose to stop working after our first child who is now 18 months, all we ever talk about is baby food and diapers. I can no longer engage my wife on intelligent issues."
"She complains about my table manners, itching habits and so many other habits. I'm in my house for pete's sake, can't I just be myself?"
"Oh and by the way, did I mention I got her a nanny who also cooks and cleans? And our daughter started crèche at 3 months despite the fact that she's a stay at home mum?"
"I've been saving towards a business idea but I've had to put that on hold because I'm now the sole bread winner of the home but I've never complained once, never talked about my sacrifices Labo, not once."
"It's called growing up, so everyone should take care of their responsibilities, shut up and get with the program."
Yours truly, was dumb founded because 1) This guy was a very quiet man who took his job seriously and never complained no matter how much workload he had; to see him this way was shocking 2) I've never heard a man's side of the sacrifice divide articulated in his own words and hardly do they complain openly about their wife/partner and as a result one always assumes only women make sacrifices and men just take a walk in the park.
I narrated the story to my egbon who smiled knowingly. He said, "Men are not vocal about or expect anything in return for what we do in a relationship. We just do it! And most times it goes unnoticed because like many things we are taught to hold it inside and be quiet and as a result, our women see our sacrifices as a right and not a sacrifice."
And in that moment, I understood the danger of a single story.
Photo Credit: Dreamstime | Kadettmann