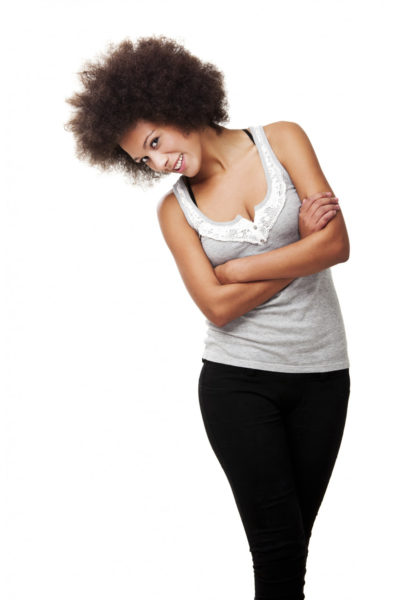 It looms above everyone; dangerous, a dam waiting to burst open. It blows everything and everyone in its path away. Panic! A woman hurries her children into the safety of her home; a man runs away but loses a shoe in the process. No one stops to look over their shoulder, but a tiny slip of a man. "What is that?" He asks mouth agape in wonder. He did not expect a response to his answer but one flings itself at him nonetheless. "It is the feminist agenda" another man hurls the response over his shoulder as he hurries past. The man looks around him and smiles. He knows something they do not know.
Now that I have your attention, this is not a prose. However, if I were to write a prose about feminism I would be tempted to begin in that manner. It is much more dramatic. The past years has seen a rise in the feminist movement. Feminism is not a modern feat, but now more than ever everyone is aware of it. It is said that women have become bolder and more assertive in demanding what they want and how they go about it.
What is this feminism? Firstly, this is not a lecture on what it is, but more of an opinion. If yours differs from mine, use the comment box below and educate us further. The day I decide that I know everything in the world and cannot learn further is the day I meet my maker. As that day is nowhere near, we will all learn.
Feminism is simply a movement for female equality and if there is a feminist agenda as some "mannist" have been quick to point out, then its aim is to foster this equality. We aim for women to develop in a "man's world"; and it is indeed a man's world, I am not blind to that.
The other day I was talking to a friend of mine who wore his sexism as confidently as a new suit. He informed me in all his mannist glory that a lady that has more than one sexual partner is a whore. But there is no such term for men, besides "man whore"-  so the same rule does not apply to men. Whilst conversing, I learnt the various synonyms for whore and let me tell you there are a lot of them. I argued that what is good for the goose should be good for the gander. If she is called a whore, then we need to start inventing more of these names for the male counterpart. But more than that, I also sought to impress upon him that a woman has the freedom to do whatever she wants to, and she should not be shamed for it. A whore should be a whore based on their action and not their gender I said. I failed. I hope to continue my campaign some other day.
Look around your work place. How many female CEOs do you have? Where do most business deals inadvertently get completed? At the pub? The golf course? How many deals have you completed in a spa, or whilst getting a manicure? I hope I live long enough to be able to say this sentence "Oh I cannot meet you today, I am meeting with the CEO of (insert company name) at the salon" where we will proceed to talk business like the true bosses that we are whilst getting a manicure.
Personally, there are times I reject the term feminist. My reason for this is simple enough. The rights I fight for and believe in as a feminist are my fundamental human rights. They belong to me by virtue of my humanity. I should be treated the same way as my male counterpart if I work as hard as he does.
I should not be slut-shamed for how I dress. I should not be raped on a bus in daylight and have people tell me it's my fault because I am a "bad girl". I should not be buried alive or shamed for falling in love and marrying someone outside of my culture. I should not be married off at the age of 12. My career should not suffer a set back because I decide to have children. I should not be considered unprofessional because I worry about said children and take days off.
These are not rights that I accrue to myself because of my sex, but because of my humanity. The Egba women in Nigeria, led by Funmilayo Ransome Kuti, were truly phenomenal. They rallied against arbitrary taxation and their right to vote. That was a feminist action but we generally refer to her as an activist because that is what she truly was.
Therefore, sometimes, I reject the term feminism because I do not wish to be branded a certain type of woman for fighting for my human rights. I reject it to make a point that the feminist struggle and the rights we demand is a basic right that should essentially be ours. Conversely, I also wear the feminist hat with pride especially when I talk to younger impressionable girls who know nothing more than "feminists are trouble makers". No, we are not. Yes, you do have the more militant ones and some fanatics but which movement for change doesn't? If we are perceived as trouble makers then that is good. No one ever achieved true success without causing a bit of trouble. Why is feminism met with so much disdain and deliberate misunderstanding? I say deliberate because people who should know better and do know better still choose to deliberately misunderstand the feminist struggle. Why is it met with so much disdain and distrust? And why are we so scared of it?
In my opinion, a true feminist supports the female cause in whatever guise it presents itself and we work together for female empowerment. We do not purport to be men; we do not hate men, or want them castrated. Men only come into this because we want a piece, a very large piece of the cake they have been enjoying so far. That is not a crime is it? This is my definition of feminism. What is the feminist agenda then? Growth for women. Three simple words, yet it seems so dangerous. We should ask why that is.
If your opinion differs from mine, let me know. Leave your comments below and express yourselves. Laissez les bons temps rouler!
Photo Credit: Dreamstime | Erik Reis