A woman said to be Ghanaian reportedly committed suicide after finding out that her husband was sleeping with her mom. She jumped from the top of a multi-storey building.
It is unclear where or  when the incident occurred. However, the story is currently trending, and being circulated via social media.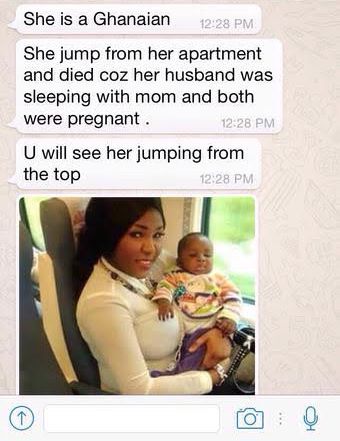 There is also a video said to be of the deceased jumping from the building. However, due to the graphic nature of the footage, BN will not be posting it.