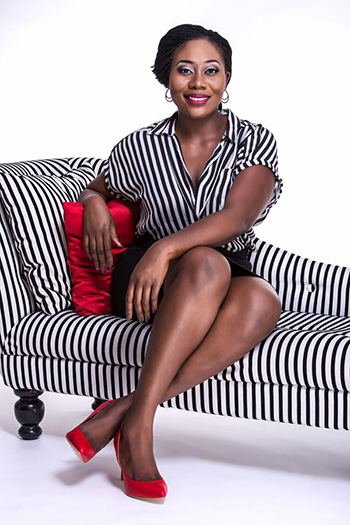 Gbemi Olateru-Olagbegi's 'Gbémisóké' shoes are going higher…literally.
The On Air Personalty's shoe line just unveiled a collection of heels; the first for the shoe brand which launched with flats. Coming in bold colours like red, white, yellow, blue and more, the shoes are a corporate gal's dream with a comfortable heel and stylish look.
The journey to creating 'Gbémisóké' has been an emotional one for her, and she gave us a peek into that process via her Instagram page.
She commented on a posted campaign image saying – "Nobody knew that the week I launched Gbémisóké, I was as broke as I had ever been." "Launching @GbemisokeShoes is the scariest thing I have ever done but I still had to overcome my fear of failure and do it! I received a lot of encouragement as well as criticisms – "why is she launching only flats?", "these shoes are basic", "these shoes are expensive…" My favorite one is "why are the shoes called 'Gbémisóké' if she only has flat shoes?" "It's a gradual process! I'm still learning new lessons everyday! We are working very hard to satisfy the needs of the stylish woman who just happens to be blessed with big feet!"
The fab & colourful campaign showcases the shoes, as well as some fab images of Gbemi rocking them in different colours & outfits.
Check it out!
To find out more about Gbémisóké, follow @GbemisokeShoes on Instagram.