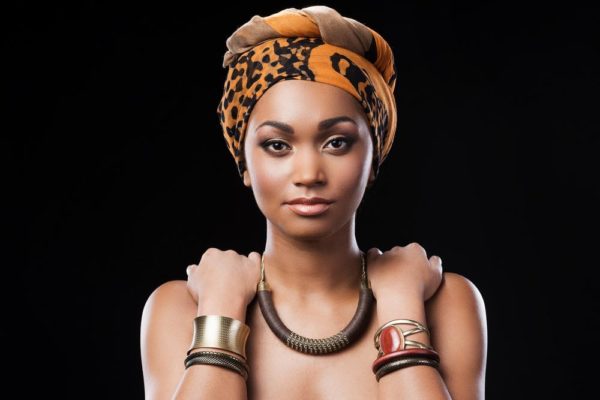 Governor Jibrilla Bindow of Adamawa State made history last Friday by appointing a man named Aliyu Bello Aliyu as the first …. wait for it… male commissioner for Women's affairs!
The news apparently seemed to have a humorous element to it because soon after it broke out, there were responses like:
"There's nothing wrong with that, a man is always better at managing 'women's affairs' than a woman! ?"
Err, say what?!
Well, check back with me in the year 5016 because I am still trying to find my funny place!
Let's picture this:
The Federal Government has implemented a plan to cater for the issues and inherent problems facing the Nigerian man. To re-enforce this agenda, the FG has set up a ministry- The Federal Ministry of Men's' Affairs- at the state and federal levels to address these issues and to gainfully empower the Nigerian man.
The race to appoint a minister for this new, but important parastatal begins and amidst the whole confusing melee, a woman is appointed to head the Federal Ministry of Men's Affairs!
This illustration is something that will never, ever happen in the history of Nigeria till the world ends; because sadly, but true, we live in a patriarchal society that will never see the need to implement a ministry that caters specifically to the affairs of the Nigerian man.
Even if (maybe after this article) a need arises to set up the 'Federal Ministry of Men's affairs', there is no way in Hell, Jupiter and Saturn that a woman would be appointed to head that parastatal. That is just downright unthinkable and laughable!
So why is this recent appointment in Adamawa State considered a funny development and not leaving a sour taste in our mouths?
The Third Millennium Development Goal set by the United Nations is to promote gender equality and the empowerment of women all over the world. The ministry of women affairs at state and federal levels, are seen as symbols of gender balance and aim specifically to promote gender equality and the inclusion and empowerment of the Nigerian woman. The ministry handles issues affecting women and are traditionally headed by females which of course cannot be contested because who better to head this ministry than a Nigerian woman who clearly understands the needs and pains of her fellow Nigerian women?
It is painful, therefore, that this recent appointment by the Adamawa State governor has been taken with kid's gloves and with laughter on our faces.
By ignoring this development, are we categorically saying that there are no women in the whole of the Sunshine State who are suitable and capable enough to take on this role?
How can we think that a man can fully understand the peculiar societal issues and inequalities experienced by the women of Adamawa state?
Isn't it she who wears the shoes that knows exactly where it pinches?
It is easy to say that a man may be able to understand what a woman goes through but no matter how hard he tries, he cannot. A man might love his woman to the depth of his soul, but he will never be able to fully understand and experience her pains (inclusive of menstrual pains and childbearing pains) and the hurt of being viewed as a second fiddle in the eyes of a patriarchal society.
To put this succinctly, a man has no business heading the ministry of women affairs and it is sad to watch Adamawa State go 4 years backwards in the state of its women affairs.
Photo Credit: Dreamstime | Gstockstudio1