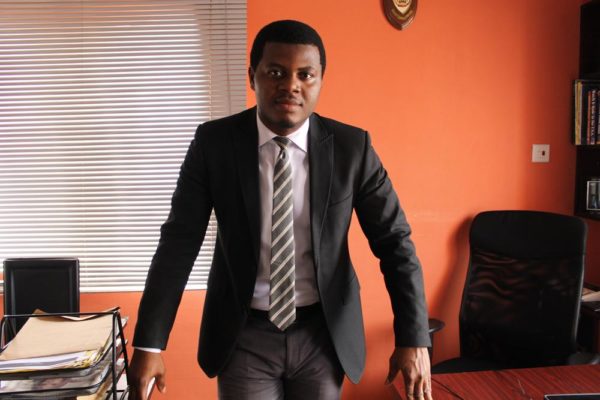 These lessons are drawn from a young fellow who I have watched from 2005 till date, move from obscurity to limelight; from potential to product, from amateur to genius and from a chap to a leader. I love to watch Lionel Messi play, not just because of what he does on the pitch but also off the pitch. He motivates me, he inspires me and his achievements and results challenges me – maybe because he is just a year older than I am.
So, why Lionel Messi? Are we in the same league or profession? Apparently, the answer to that question is 'no.' However, the principles of productivity cuts across all professions and vocations. Messi's productivity level has paid off so much for his club. No wonder his services don't come cheap either. He is Barcelona's Most Valuable Player. He is as indispensable as he is relevant to the system. He is practically carrying the club on his shoulder and the club recognizes and appreciates his input as well.
I see all these things and I ask myself, yes, I am not a footballer, but in my profession, am I the Lionel Messi? Am I the Most Valuable Player in my workplace? What is my productivity level?
If my company gives me three weeks off, will my absence be felt or will operations go on as if nobody left? Will my team members and head of department keep seeking my opinion and contribution even while I'm supposed to be on vacation?
Whenever you leave a system and your absence was not felt, then you are an excess to the requirement. You need to step up your game and stand out in your organization. The corporate world rewards results, and indispensability is attainable.
It is not just in the world of sports; in the corporate world, some persons are quite expensive in the transfer market. Some folks are even untouchable. The system is willing to pay anything to keep them happy.
This 'god' status is achievable and that is what I am inspired and challenged to attain whenever I see Lionel Messi doing his job, or lifting another team trophy or mounting the podium to receive another individual award.
Here are 4 career lessons from Lionel Messi that can help you stand out in your career
Train
When people say you have great potential, how do you feel? You feel good right? That can be quite commendable in the beginning; but at the later stages there is nothing right with being just a bag of potentials.
Potential is everything you can be that you are not. It is everything you have the ability to do that you are not doing. Nigeria has great potential. This means that Nigeria has what it takes to be all it can be that it is not.
Potential doesn't pay bills. It does not produce result. What produces result is skill. Nobody is willing to pay for your potential. It is unquantifiable. You can't put a price tag to it. Strive to convert your potential energy to kinetic energy. Translate your potentials to skill.
This can be achieved by constant training. Lionel Messi puts in extra training hours after the normal scheduled training session by the team. I have seen clips where he ties heavy weights to himself and attempts to run with them. That was how the neck breaking speed was attained and maintained. You have the potential to be a great Content Developer, Programmer, OAP, Artist, Fashion Designer, Stylist, Blogger, Actor, Lawyer, e.t.c. It can only be achieved by submitting yourself to learn. Put in extra hours in building your capacity and you will eventually come out refined and ready to deliver outstanding results.
Beat your Own Records
Whenever you achieve a milestone, it's a call for a greater responsibility. It is not the time to rest on your oars. Most people in the work place keep basking on the euphoria of a great accomplishment without striving to surpass that.
Consequently, time happens and they become irrelevant in a system they were once champions. The surest way to keep competing at the highest level and delivering mind blowing results is by surpassing your own records. I can bet that when Barcelona brought Messi on board, his job description does not include netting over 70 goals in a single season; but that was the target he set for himself. Any player who delivers 25 goals in a season has done his job as a striker, you don't ask for more from such persons. But Messi knows he has the potential to deliver much more. He kept training until he attained that level but he did not stop there. Every other new season, he strives to beat his own record. This is not something we cannot apply in our work life.
Try to exceed company's expectation and set higher targets for yourself. It is not easy, but it's achievable. It is the price to pay for indispensability and high level productivity.
Organizational Commitment
Standing out in your workplace entails working as an entrepreneur, not just an employee. Own the business. See things from the eyes of the chairman, stakeholders, or your employer. This is a different level of organizational commitment that makes you an MVP in the system. Carry the burden of the company on your shoulder.
Deploy your skills in helping to cover up for the mistakes of your colleagues or your boss. When the company is swimming in dangerous waters, do you take it personal or are just concern about the security of your job. You are not ready to sink with them. Always looking out for the available escape route? No, own the organization and you will never regret you did.
Stay Humble
Understand that all you have and all you can do is made possible by a higher being (God). The moment all the encomiums starts pouring in and the ovation becomes too loud, learn to deflect the glory to God. Make it all about him.
Even more, make it look like your boss did the job. The moment you start robbing glory of your boss, you will have a hard time thriving in the work environment that will result from that.
Never fail to make it all about the team. Highlight the importance and contribution of the people you work with and you will get the best out of them. Praise them in public and don't make it about you. Remember, God resists the proud and gives grace to the humble.
Becoming a valuable player to your organization is not about striving to be like someone else. Strive to be the best you. Don't be like any other person. Whenever you strive to be like someone else, the best you can be is second best. You have the potential to be the best you and become indispensable in your field. One training session a day, keeps mediocrity away.