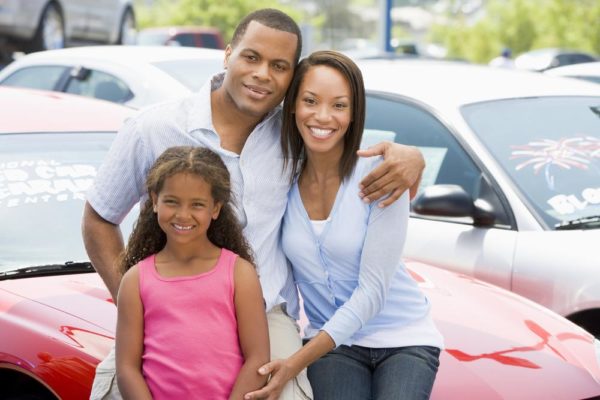 I, Ari, went to a Federal Government College in the '90s. My school mates were kids of Vice Presidents, Air Vice-Marshals, Ministers and other rich people in the public and private sector. You get the picture. I'm sure every Pro-Unitate student had a couple of those in their schools. Most of these rich kids behaved normally; the only evidence of their financial status was that extra pack of Kellogs Frosties, HomeWheat biscuits and the lack of garri in their diet.
During holidays, however, I met students whose parents were upper-middle class, but not as rich as my school friend's parents (stolen funds or not). These kids went to private secondary schools in Lagos and exhibited very odd behaviours. For example:
Kunle attended a private school at Maryland. His Dad always dropped him off in his "Pajero Jeep" in the morning on his way to work. The driver usually picked him up with a Mercedes Benz V-Boot in the afternoons. The thing is Kunle didn't think the V-boot was cool enough for school, so he ordered the driver to wait for him at Ikeja bus stop while he formed #TeamFitFam and walked all the way to Ikeja. Better to stroll than to be seen entering a V-Boot.
Hmmmm, the car Ari's family used as Sunday Car, Daddy's Chariot was a Regular Benz. Imagine how I felt knowing my mate was scoffing at a V-Boot.
Adanna and I were classmates in Primary School. She proceeded to a private girls' secondary school in Ikeja. During her first midterm break, she asked her parents where she would be spending the holiday. Her parents said "at home, as usual". She started crying; apparently everyone in her class was leaving the country for midterm break. She begged her parents to pay for a trip to Ghana. Her parents didn't understand what was going on. By her third term in school, she told her parents she would not go back to school unless her lifestyle could keep up with her fellow students'. Adanna who was very bright and outspoken became withdrawn and started showing signs of low self esteem. Her parents withdrew her from the school, she transferred to Queens College.
Nowadays, I see this same behaviour being exhibited by my friends and their kids. Are schools now solely for the purpose of showing off and letting people know what social class you belong?
My friend is a teacher at a school in Victoria Island, whose students have two major cliques – Old Money and New Money. If you don't belong to either of these groups, you may as well be non-existent. Kids forget iphones at school and show up with Samsung S5 the next day; the parents aren't concerned about what happened to the iphone, which costs more than a hundred thousand Naira.
I have another friend who made an odd request. Her daughter's school was very close to my house. She called me frantically one morning asking if I had a bottle of champagne at home. Apparently, it was her daughter's birthday and the normal practice at the primary school was popping a bottle of bubbly (the kids didn't drink the champagne, but that's beside the point).
I remember going with my friend to her son's school at Anthony to drop off a gift on Teachers Appreciation Day. She got the teacher a MAC lipstick and Eyeshadow. I was teasing her for never giving me any gift that lavish when my eye popped at the gifts other parents brought. I saw LCD TVs, iPads, Galaxy Tabs, Laptops and Gift Cards. Add this to school fees of almost N400,000 per term and I had to ask her: are these parents appreciating the teacher or showing the teacher they have big bucks? Students proceed to brag on the playground about who brought the most expensive items, and who seems broke because their gift was just cheap. I wonder if a teacher would treat a student whose parents gave him/her a Macbook the same way as the student whose parents gave DaViva Ankara.
So I ask, what are these schools meant for: Imparting knowledge or ingraining these kids with a false outlook on life and superiority complex. Parents now send their kids to schools because they heard a particular "Lagos Big Boy/Babe" sends their kids there. They have to keep up.
A driver takes 7 year old to primary school and hands the kid the car keys. The child goes to class with the keys, while the driver sits under a tree for 7 hours till closing time. Really?
Kids bow their head in shame when they resume for a new term because they didn't go to Disneyland for holiday or didn't get a Frozen schoolbag (never mind that he/she got a Minions school bag 4 months ago at the start of the previous term)
Parents don't teach their kids proper morals and life skills. Kids in secondary schools can't wash their own socks and underwear; not because there's a washing machine but because there is a 'servant' to do that (yes, I've heard a 15 year old refer to their maid as a servant). You have kids in boarding house who have dozens of House-wear and School Uniform; the schools allow parents bring a fresh batch every weekend because "they don't want to stress the child with washing".
What happens when that child goes to University? What happens when you cannot afford the lifestyle you have ingrained in that child?  What happens when a parent can no longer afford to send their child to that school with $20,000 fees, what lasting damage will a transfer of said child to a basic secondary school have on the child and the interactions with everyone around him or her.
Parents tell their kids not to play with a particular child because the mum fixes synthetic weaves, the kids go to school and bully said child and you have an endless vicious cycle.
Is the quest for a better life ruining the future generation?
Are these schools just catering to what they think parents want? Did they study our society and come up with ways to model their schools after society? Do these schools increase their fees just because they don't want to be the cheapest school in Lagos? Do we blame the schools, parents or both?
Photo Credit: Dreamstime | Monkey Business Images