It's time for another BN Collection to Closet!
This is our feature where we show love to our African designers, by shining a light on those who #BuyAfrican. Today we have TV Personality, fashionista and fashion blogger, Sharon Ojong in young fashion label, Emmy Kasbit.
Enjoy!
***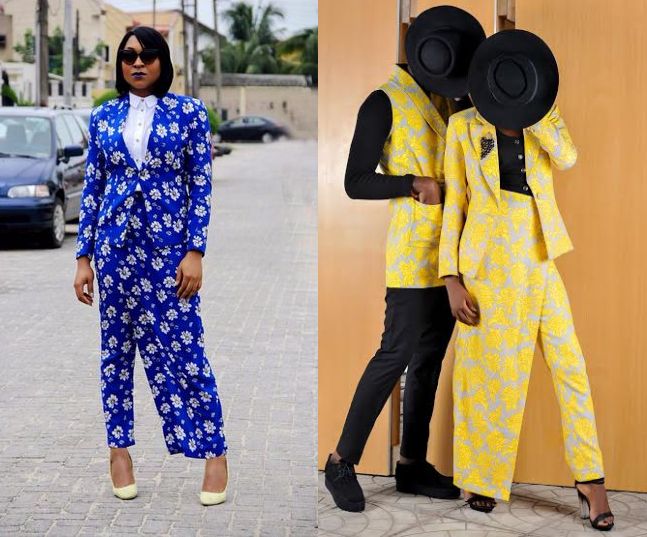 Whenever a young fashion label establishes itself as one to watch a short while after it's launched, it shows that label has a plan and a clear understanding of what they have to offer. Such is the case with Nigerian unisex fashion label, Emmy Kasbit.
Created by Emmanuel Okoro, the design label officially launched with its debut collection – "Definition", and seems to be stealing the hearts of fashionistas like Ezinne Chinkata, Zainab Balogun, Jane Michael with its unique spin of men and womenswear.
One personality that is showing love to the fashion label is Sharon Ojong of the fashion blog, SharonOjong.com.
She rocked a piece from the fashion brand's "Fortis" collection – a statement pantsuit with a spin – a halved 'skort' train detail at the side.
Sharon rocked her suit, which features white floral prints, in blue and paired it with off-white shoes, a white shirt buttoned up and dark shades.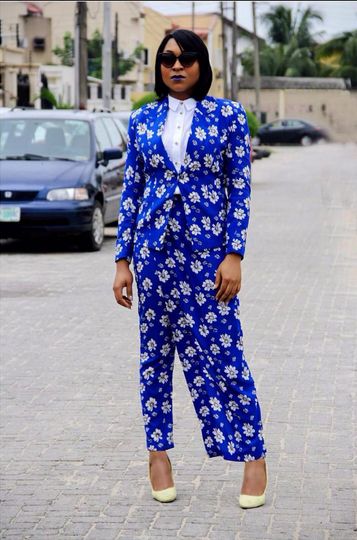 Loving her look?
Photo Credit: @EmmyKasbit (Instagram)