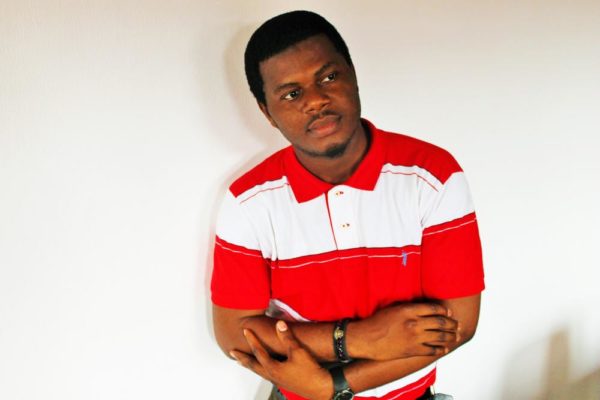 Warning please: this is not a motivational piece. This is a realistic article. What you are about to read is bound to make a significant change in your life like you have never imagined. Therefore, reader's discretion is advised.
My mentor once told me "Brown, do not just do the best you were asked to do, rather, always do the best you can. If you sincerely do the best you can, most times, the best you can comes out better than the best you were asked to do." It's so true. We all have what it takes in us.
In same vain, I will like to start this piece by saying to you; do not be the best that is required of you, rather be the best you can be. Perhaps, there is the best required of you by your family or by your employer. It is not enough. Circumstances and association must have placed a bench mark to the best you can become. That is not best enough. Strive to be the best you can be regardless of what is at stake.
I am not yet the best I can be in my career but I am right on course and I will like to share a formula that is the common denominator of all great achievers and high flyers in our world today. Greatness don't just happen to people. You don't just sleep-walk into stardom or limelight. There is a price to pay to become the best you can be. What do you want? You want to be super rich? You want to be a shining star? You want to get to the pinnacle of your career? You want to build an exceptional brand? You want to make global or continental impact? Then check out the reality that you cannot circumvent.
Aspiration
Everything about what we become rises and falls on desire. Aspiration is a strong desire for something. How bad do you want it? I said in my last article that life answers to the speed of our passion. The worst place to be as a person is to be limited in reality and also be limited in your desires. Dreaming is free, yet not everybody can afford it. We live in a generous universe and there is no limit to what you can aspire to become, achieve or produce. For you to become the best you can be, it must be borne out of a strong and passionate desire to be the best. If you cannot see it in your imagination, forget it.
Mentoring
Do you need a mentor? Yes. There are people that has gone ahead of you in what you are striving to become. They have covered some milestones and are still moving. Humbly request to be mentored. Please, your role model must not be your mentor. Your mentor must be somebody you can access and someone that can make out time for you. So before you say that Tony Elumelu or Tara Durotoye is your mentor, be really sure that they are. Also, a mentor is not somebody you run to for financial bailout when you encounter challenges in your journey to greatness. If there is one person you shouldn't ask for money, it's your mentor. Most people are very skeptical about mentoring anybody again because of this "help me financially" mindset of mentees.
Supernatural
*clears throat*, I don't want to talk about this, but since you asked for it, we can as well talk about it. This is the rallying point of all the other tools you need to attain greatness. The spirit controls the physical. Every great achiever is alive in the spiritual realm because man is a spiritual being. There is a certain level of greatness you can never attain if you are not powerful spiritually. Every great man or woman you know in any field of life producing exceptional results commands a great deal of spiritual influence, Godly or Satanic. For instance, if you desire wealth, then you should seek spiritual power first. According to a quote from the Bible, "thou shall remember the lord thy God, for it is he that giveth the POWER to make wealth". Wealth is not for mere men. Greatness is not for 'children'. To become the best you can be, you must align yourself to a supernatural source, Godly or satanic. You can't be sitting on the fence and expect to excel beyond measure. You must decide today to align yourself to the supernatural Godly or satanic. If you permit me, I will recommend the former. I rest my case.
Training
We all have great potentials; but potential is not enough. Potential is everything you can be that you are not. It is everything you have the ability to do that you are not doing. Potentials don't pay bills. It does not produce result. What produces result is skill. Nobody is willing to pay for your potential. It is unquantifiable. You can't put a price tag to it. If you must be the best you can be, then you must strive to convert your potential energy to kinetic energy. Translate your potentials to skill. When you see a man diligent in his work, He does not stand before mere men but before kings. This can only be achieved by constant training and capacity building. One training a day, keeps mediocrity away.
Energy
In order to become the best you can be, you need energy. Energy is defined elementarily as the ability to do work, which means without the right energy, work cannot be done. So, our ability to manage our energy effectively determines how far we can be able to go. There are two forms of energy that must work in agreement for us to excel beyond measures. Internal Energy (Energy Within) and External Energy (Energy Without). Internal Energy refers to our Health, Strength, Agility and Mental Alertness. Health is wealth, remember?
If you have issues with your internal energy you will find it difficult to produce at optimum capacity. So, make sure you eat healthy, drink healthy, exercise regularly to keep fit and find time to recreate. However, our internal energy must work in agreement with our external energy or something I call Atmospheric Energy. You must create an atmosphere of success around you. Get rid of negative energy around you. It has a way of choking your internal energy to death. Surround yourself with positive people. Listen to the right things and also choose what you watch on the screens. When you create the right energy around you that is conducive for work to be done, your internal energy will find full expression.
Loyalty
No man is self-made. We all need a helping hand, so in your quest to becoming the best you can be, you must learn how to service relationships. According to an Igbo adage, "when someone is loyal to the King, the crown will one day beckon on you". Some folks actually believe that out-shining their direct boss will get them recommended for promotion in their workplace. On the contrary, it will only set you up for troubles. You don't want that. If you desire to get to the pinnacle of your career by climbing the corporate ladder then you must arm yourself with the weapon of loyalty. You must be loyal to the system and to the course. You must be loyal to your boss. People should feel safe to entrust responsibilities to you. You must also understand that Superior relationships (what we call 'Connection') is built and serviced by loyalty. If you must ride on it and get to your best, then you must play by the loyalty rules.
Finally, for entrepreneurs and business persons that desires to build exceptional global brands, customer loyalty must be at the heart of your core business processes.
I am definitely struggling not to exceed my word limit, but I hope we have a grasp of my simple and easy to remember formula. There is no limit to what you can become, if you adapt this formula.
Be the best you can be and see you at the top.