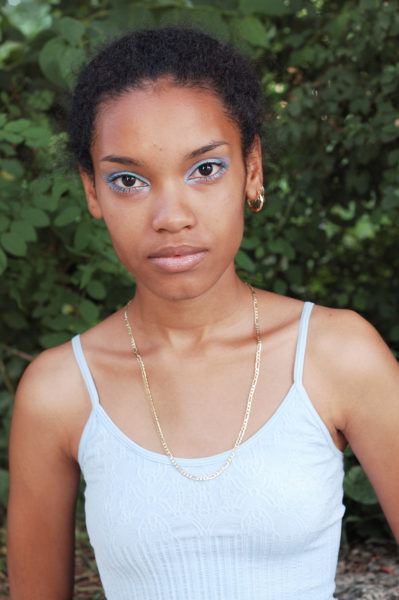 I needed a gateway article to usher me into writing again and this hit it off with me. A lot has happened in my life in this past few years but I cannot honestly credit it to chance. I had to mould myself to fit into the vision I created and becoming vulnerable was a crucial step. Being vulnerable allows you to open up completely to the novel experience at hand. Accepting everything it has to offer.
Just a couple days ago, I read the rant of a girl who had given up on love on her social media account. She considered herself beautiful, smart and intelligent and didn't need a couple failed relationships to slow her down. According to her, she was done "trying" and was now going to focus on her career and things that mattered. If a man wanted the goddess that she was, he better get ready to work for it! The comments section were filled with people cheering her on.
People this expressive must have had this sort of battle with "fake" friends and haters before they graduated to Love and its culprits. Anything that has the right to hurt them deserves to be cut off. Only the strong survive, right?
We may not all have the courage to rant on social media but a majority of people, including myself, have found ourselves in this situation at some point. To most of us, the best way to deal with any crisis that exposes weakness or vulnerability is to toughen up and build a wall. We protect ourselves from vulnerability and disallow emotions of any kind.
Here's the problem: when we shut down all vulnerabilities, we are shielded from pain and a broken heart; but we are also shielded from love and the deep emotional connection that comes with it. They are two sides of the same imperfect coin.
How can you sustain an honest relationship when you always appear perfect and well-put together?
When you are afraid to express your feelings, afraid to apologize when you are wrong, afraid to fight harder for the person or things that matter; because of being seen as weak or less of a man/woman, you close yourself off to a world of opportunities. While self-sufficiency and autonomy can help us weather the storms of life, they can also shield us from true intimacy.
For a relationship to be balanced, partners must be able to be expressive with one another and feel that they are needed and appreciated. If we have been let down in the past, the prospect of placing the pieces of our hearts in the hands of someone new can be frightening. Opening up to our partner can make us feel vulnerable and exposed, but it is the most important ingredient of a trusting relationship.
Vulnerability is an inevitable part of all relationships. Even outside of romance, it is something we come across frequently: asking a friend for help, taking responsibility for something that went wrong, being the first to seek peace, coming clean about past mistakes. The Opportunity to be vulnerable presents daily, the question is whether we will embrace it.
Sure, vulnerability can lead to hurt but it can also open your world to new, and better opportunities; and maybe finally, meet that special someone.
Next time you feel yourself close up in fear in a romantic relationship or otherwise, think about what you may be losing out on.
"It might be that to surrender to happiness is to accept defeat, but it is a defeat better than many victories." —W. S. Maugham
Goodluck!
Photo Credit: Dreamstime