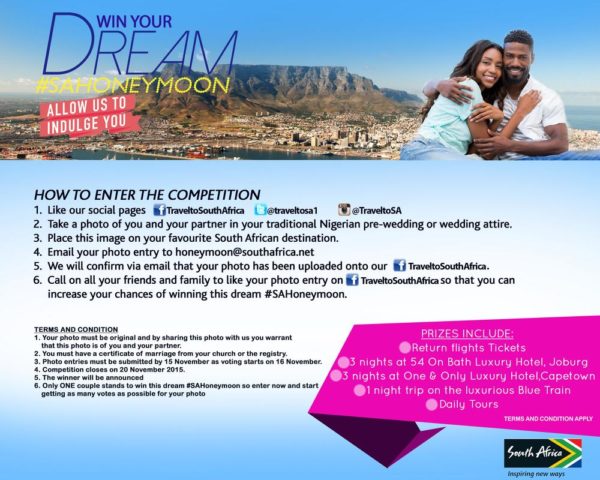 South African Tourism is offering newlywed couples an opportunity to enjoy a 6-day dream #SAHoneymoon in beautiful South Africa.
To qualify, all you have to do is place a picture of you and your partner in your traditional Nigerian pre-wedding or wedding attire on your favourite South Africa destination. All photo entries must be sent in by November 15th, 2015 to [email protected] . Voting starts November 16th, 2015 and ends November 20th 2015.
Terms and condition apply!
________________________________________________________________________________________________
Sponsored Content