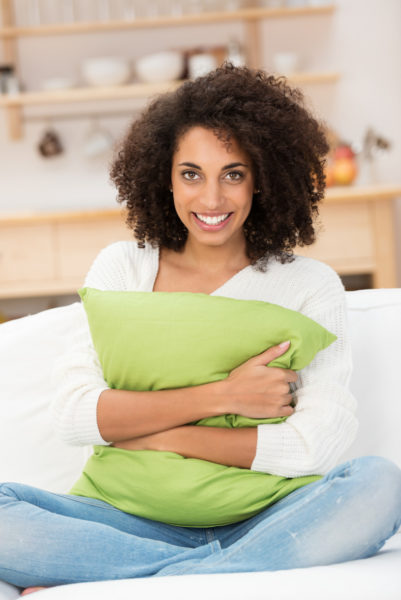 I had asked my neighbour who recently had her second kid why she hasn't bought a car to ease the stress of commuting to work with her baby strapped to her back everyday and she responded by saying, 'she's grateful to God that she's married and does not have a car yet. That marriage was her top priority and not a car. That she would have gotten one if she wanted, only that she might not be married today as a result of that. That she's better off than the single matured ladies in her office who are busy riding fancy cars and yet, have no home to call their own. Then, she asks me 'what is their joy in life asides the car?'
Days after, I heard the sound of pain that came from her lips as her husband pounded her and beat the daylight out of her just few days after she put to bed. She packed her bags the next day and wanted to leave until their pastor intervened.
She got married to the man after she discovered she was pregnant for him. She cried bitterly because she never loved him. Yet, she's still in this marriage and opens her mouth to abuse happily single ladies who are living their dreams.
A single woman in Nigeria is constantly under pressure at every point of her life until the day she says 'I do'. The world has a template by which she must live her life. Society holds the rule on how she's supposed to behave, what she's supposed to have achieved at a certain age and to cap it all, when she's supposed to get married. People throw all sort of dirt at her, mock her at any slight achievement or award she garners if her name isn't tied to a man. If this is the case, she hasn't achieved anything in life. All her achievement is zero without a man.
Her female colleagues who obviously envy her single status, who have made a mistake in their own choice and want her to quickly join the league also mock her to no avail at the workplace. Because, if your marriage is really good and you got married to the man of your dreams, you don't announce it to the whole world using a loud speaker. No. And you don't engage in silly gossips mocking others. No. The evidences would be there for all to see. It would be easy to deduce. The soft glow in your eyes when he calls you up at the office, the glint in your eyes when he picks you up from work, the pride in your gait when he escort you to the salon and the way he looks at you in public would speak volumes about your relationship. Therefore, you need not brag to your friends before they know it. They would really see for themselves and tease you about it.
However, to those in the second league who aren't so happily married, they are usually the ones forming groups at work and taking a snipe at other young pretty ladies who are doing well for themselves. Those ladies' sins would even be greater if they live in Apo, Maitama, Ikoyi, Banana Island etc and drive a very fancy car. They would regularly be the centre of gist, envy, mockery and scorn. Pray, when will women stop wounding women?
Can't one be single and live a fulfilled life? Is a woman's success in life tied to the fact that she must achieve her dreams only under a man's roof or that her greatness is tied to his name? Even when such men are undeserving of them. How did we get to this point? How did the subject of marriage become so important over every other thing in life including making heaven? Why can't a lady drive a fancy car without being asked if a 'maga' bought it for her? Why must she continue to live under her parent's roof even when she has the means to get an apartment? Why is it that the question everyone asks is 'when are we coming to eat rice?'- that's one of the most incredulous words I have ever heard in my twenty something years of innocent existence on planet earth.
Hmmmm, being a successful female in Nigeria without being married is not an easy matter. Even if you aren't popular like Linda Ikeji, what of those neighbors who mock behind your back because you changed your car?
Are you a highly successful career minded beautiful spinster in town? Here are the things you do not deserve:
1) You do not deserve to settle for less in a relationship for the fear of being alone. Perhaps family and friends are telling you to lower your standards and marry 'any' son of Adam that comes your way due to the fear that you won't meet any man in a long time? It's all hogwash. Great things usually happen just at the edge of giving up. Your own dude is nearer than you think. Just when you think it's over, something new is definitely coming your way. Wait!
2)You do not deserve a guy who constantly cheats on you while you are dating. Yet, apologises and still goes back to his vomit. Trust me Babe, you don't deserve him one bit.
3)You do not deserve to be treated with scorn or looked down upon because of your single state. Being single isn't a sin neither is it a permanent phase of life. Hear this, there is no early or late marriage. Only God determines the appropriate time for an individual. So, if you married in your twenties, that's not an early marriage. No, you only married at the appropriate timing for your life. And if you married in your late thirties, it isn't late as well. I don't know of anywhere that God himself distinguished a marriage as being late or early. Stop the stereotype!
Dear readers, what do you think?
Photo Credit: Racorn | Dreamstime.com