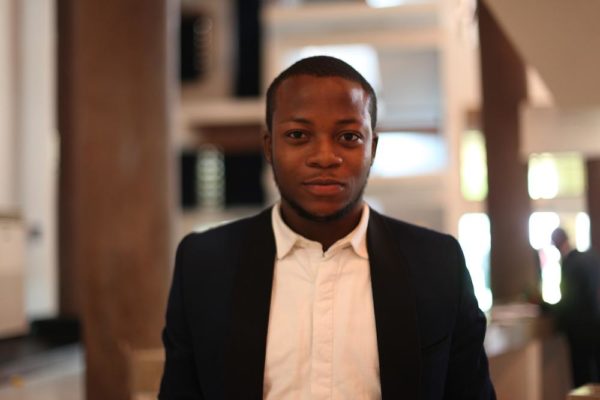 I am one of those people whom technology has made lazier. I don't have to power on my laptop to find a song I just heard, or strain to listen to the lyrics. An app can do that for me. All I have to do is hold my phone up to the speaker. I no longer want to go to the supermarket to find that special olive oil my mum likes. I'd probably get it immediately, in twenty minutes. I'd rather order it online and wait half the day or even the next day if I didn't order it in time.
I especially no longer want to spend ten minutes arguing with my cab driver John over how much it would cost for me to get to Victoria Island from Ikeja. John stresses me. His rates are never the same. Today, it's one amount. Tomorrow, passengers have been in short supply, so I have to pay for the deficit in income.
For this reason, you could imagine my excitement – read as joy unspeakable – when I learnt Uber had touched base in Lagos, Nigeria. All I'd have to do is download an app, click request and a well-maintained, sometimes new, car would arrive at my doorstep.
Sometimes the handle for John's car door doesn't work. Other times, its engine groans a little too loudly. With Uber, I wouldn't even have to converse with the driver or argue about a sum. An app would calculate that. John talks too much. He really loves his wife apparently and finds ways to let me in her life, their life together. Her new business. A new phone which he bought her. How she won a verbal fight with her shop landlord. His pride at this latter feat.
With Uber, I could plan my day. The car is billed to arrive at a stated estimated time. John may be in another state and say he's down the road. When he arrives, he would usually apologize and say he kept me waiting because he's hustling and doesn't want to lose the money he'd earn taking me. John doesn't really care about my cancelled meetings.
Uber was my vehicular salvation. It was supposed to be. It presented itself as a kept promise, everything John was not. Everything new is supposed to be improved right? Not quite.
My first Uber experience was near perfect. I was going to Ikorodu. The car arrived exactly when the app said it would. The driver was very warm, attentive, considerate of my tastes in car temperature and music. I entered the address of my destination. He followed the map on his phone, which was in a placeholder in front of him. Where the map's directions seemed fuzzy, he asked me. He explained to me how Uber worked. How it was wise that I cancelled the request if I wasn't ready to be picked, because I would be charged an extra thousand naira if I kept the driver waiting for too long. He also explained how the fare was calculated. I gave him five stars without thinking. It was an incredible first impression. I was excited to use this service. Anytime I didn't feel like driving and didn't have the stomach for John, I called Uber.
No trip has matched my very first in terms of service.
I'm inclined to think that that first trip in the app's early days and like most Nigerian businesses, on the back of early success, got complacent. Subsequently, my Uber trips have been eventful for a number of frustrating reasons. The drivers stubbornly rely on the map that sometimes misguides them and the drivers are not given to asking for directions.
One on particular occasion, the driver couldn't find the address where I was after I had described over the phone and apparently refused to ask around where he was and ended up going in the opposite direction, all the while maintaining a righteous attitude that it was not the map or his ineptness to blame but me for inconveniencing him with my choice of home location. John always takes the initiative and asks for directions.
On another Uber occasion, the driver picked up his phone while driving and went on to have a conversation on speaker for about ten minutes. While John talks a lot, he is safety-conscious enough not to do it on his phone. When his wife calls, he asks my permission to pick the call and proceeds to tell her he'd call her later. I know how much it takes for him to not be able to attend to her as he would like.
Now, in my experience of using the app, I have more good experiences than bad, but the latter has been so significant, and left such a bad taste that it inspired this piece.
I am especially disappointed that this global service, this brilliant app, has been tainted by what some may refer to passively as the 'Nigerian factor', Even worse, you're encouraged you to get used to it, to look the other way.
However, I hardly think that's what the app/service stands for. And it's definitely not what a customer should be comfortable with or worse still, expect.
Uber asks you to rate its drivers; it doesn't ask you to rate the app as a whole – How it responds efficiently, but mostly impersonally to complaints. How its surge pricing rates straddle the 'thin line' between excess and highway robbery. These, of course are tomorrow's bones to pick.
Today, we talk about their driver service. Today, we talk about how sometimes John isn't the lesser option. Today, technology has made me lazier, but it has also raised my expectation of how things should be done since I won't do it myself – smarter, faster, better, right?
Were I to rate Uber on these… THREE STARS.