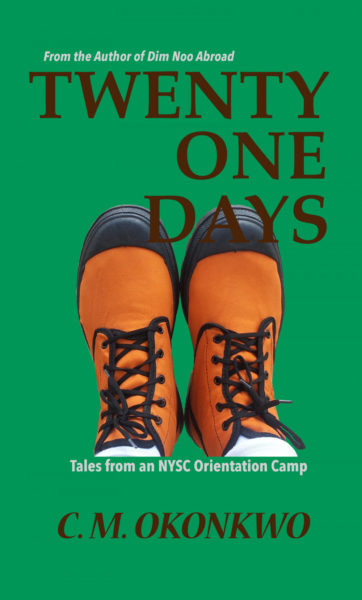 The camp market in the evening was very interesting. Oluomachukwu didn't want to go at first because she didn't know what to expect, but she was glad she did. She went with Ogo, Fadeke and Nkiru, and they met up with Tracker. She had already told Tracker that she was going to be there with her roommates, and he also invited some of the guys from his platoon.
There was a lot to eat in the camp market, from local to intercontinental dishes. There was chicken and chips, fish and chips, sharwarma, kebab, small chops, noodles, pasta, asun meat, suya, and other finger-licking food. There were also drinks — soft drinks and alcoholic drinks — ranging from wines, to cocktails, to beer to hard liquor. There was also music, interesting music that kept people on their feet.
There were these four particular songs: Shoki, Sekem, Shake Body and Dorobucci that were played back-to-back and in that order. The songs had also been played in the morning during exercise and drills, then in the afternoon during lunch break and siesta. In fact, when there was no official address or lecture, all that was heard was music and the same four songs played all the time. And each time the songs were played, people started to dance specific dance routines to them. Those were the songs in vogue in the country and almost everyone knew the dance steps. While Oluomachukwu sat and drank a bottle of Orijin, a boy passed by her table and started dancing when the Shoki song was played again.
Apparently the boy was in her platoon and had been nicknamed 'Shoki' from the first day in camp, because he was always dancing to the song no matter where he was and what he was doing, even on the parade ground while marching, he would add some Shoki steps.
The market was sectioned into different stalls, and each stall had their own loudspeaker and DJ. It was sometimes too noisy and distracting, but when all the stalls played similar songs, it got better. Oluomachukwu was chatting with Nkiru, who clearly wasn't comfortable hanging out with Tracker. So she pulled her up and went to dance in a corner while people watched them.
Just then, a tall light-skinned guy walked up to them and asked to talk to Oluomachukwu. He claimed to be in her platoon and also know exactly who she was, while she had never seen him before. Even while she was dancing with Nkiru, he kept hanging around her, begging her for a chance to dance with her. She found it odd.
Nkiru whispered into her ear, "Don't mind that boy, he is a player. I know him. His name is Ola."
Oluomachukwu laughed. "Let me guess, he tried to talk to you as well and ask you out?"
Nkiru nodded. "Not just me. He has tried to talk to everyone in our platoon already and they have all turned him down. I chat with a lot of them, so I know what is happening."
"Hmm," Oluomachukwu sighed. "So what do I have to do to get him to step aside? He is standing too close."
Since they both hadn't eaten, Nkiru proposed that they go towards the entrance of the camp market to buy fried potatoes and plantain. It didn't stop Ola, or Player, as he was from then on called, from following them. He stood there and waited for them to buy the food, then stood there and watched them eat, still begging for one dance. Oluomachukwu wished that he would go away, then she tried to focus on something else when she saw Kayode from afar. He had seen her, but didn't approach her or make an attempt to talk to her. Before she could wonder what exactly it was he was doing in camp instead of Abuja, she saw Dunsin walk up to him and sling a hand over his shoulder. It was the first time she noticed that Dunsin had a ring on her finger, an engagement ring, and she knew that Kayode was married. She suddenly felt very guilty and awkward knowing that she was staring at a young woman whose husband she had had something with.
Oluomachukwu looked at Nkiru. "Since you know about everything and everyone in this camp, who is that man, what is he doing here and what's his connection to the girl that has her hand over his shoulder?"
Nkiru turned around conspicuously, making it obvious to Kayode and Dunsin that they were talking about them. And after scrutinising the couple, she turned back to look at Oluomachukwu, and said, "The man is Mr. Kayode. He is the new Platoon Instructor of Platoon Four, but I don't know his relationship with that girl. But I can find that out tomorrow."
"Platoon Instructor?" Oluomachukwu repeated. She had no clue he could even be one since it appeared as though he had a good position in Abuja. "But how are you going to find out his relationship to the girl?"
Nkiru laughed. "Don't worry, I have my ways."
The sound of the bugle gingered the air at that moment, its very loud and piercing sound, so close that Oluomachukwu felt the man was playing it right in front of her. It was 10:00pm and time for Lights Out. Both Oluomachukwu and Nkiru hadn't noticed time go by so fast. They wondered why the Lights Out call was at 10:00pm, and not 10:30pm, as noted on the orientation-guide. It was probably a prepare-for-Lights-Out call, so that people would start making their way to their rooms, then turn the lights off by 10:30pm. No room light was to be seen still on by that time.
The time wasn't the only thing that Oluomachukwu and Nkiru hadn't noticed. Player had still been standing around them the entire time they were eating their dinner, drinking what was left of their alcoholic drinks and talking. Oluomachukwu wondered what he was still doing there, because there was no way she could still dance with him. Stalls had started to turn their loud speakers off and the sound of the bugle was louder than any song that played at all.
Oluomachukwu and Nkiru started to walk away, but Player still wanted to take something back with him.
He moved up to Oluomachukwu quickly and tapped her shoulder. "You still owe me a dance," he said.
"No she doesn't," Nkiru replied. "How can you still dance when there's no music in the whole camp? Or didn't you hear the trumpet?" Nkiru always called the bugle a trumpet.
"There's always a next-time," Player said, then looked at Oluomachukwu. "Please, can I at least have your phone number?"
Oluomachukwu didn't know what to say. She could have given him her number if Nkiru hadn't mentioned that he was a player, but now she didn't want to anymore. Before she could say anything, some angry soldiers showed up out of nowhere, yelling and sending everyone to the hostel. Oluomachukwu used that as an opportunity to run off with Nkiru, without giving her number.
***
Twenty-One Days is available in print in several bookshops in Lagos and on international platforms such as Amazon, Createspace, Barnes & Noble, and also available as ebook on major international ebook distribution platforms including Nigeria's Okadabooks. There's also a book trailer available HERE.