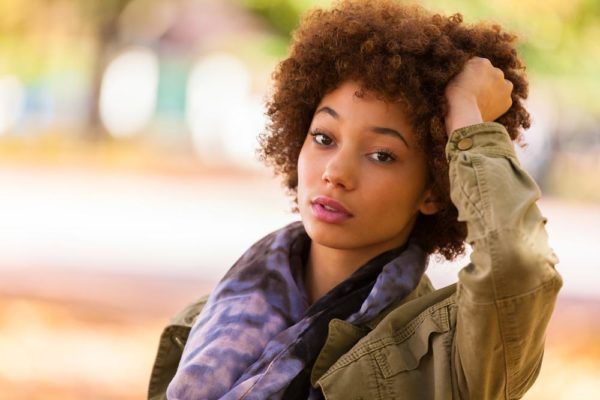 Happy new year to all our readers! As promised, we are continuing the 2015 Epilogues due to the volume of responses we got. We'd like to thank every one who sent an entry, and if you sent your story before the 15th of December 2015, you will see it published on BellaNaija.
If you're reading this and wondering, 'What on earth is the series about?' please catch up HERE.
***
This is a raw, undiluted, unedited and vulnerable account of my 2015. I call it my 2015 because indeed, 2015 was my year. So here I am, 11.31 pm, Monday 14th December, doing what I know how to do best a.k.a Last minute.com. It literally took all the guts (and some extra balls) in me to open my Microsoft word to pen my own epilogue. Mine is a story of resilience, faith, love, patience, confusion, tears, prayers and lessons learned.
I call 2015 my year of confusion and yes I mean that in every sense of the word but the most important thing that 2015 has taught me is that confusion in its entirety is not always a bad thing. As in every bad situation, find the good out of it, learn your lessons and move on. So yes, for the most part 2015 was a good year during which I graduated, lost weight, gained weight (lol halla to my orobos in the house who have had weight loss on their resolutions, every year, five years in a row. Don't lose hope girl or boy; you will get there), fell in love, fell out of love, fell in lust, fell out of lust (praise Jesus somebody), fell in love again… I'm sure you get the drift by now sha. I'm a sucker for falling. In fact I like to fall, not trip o, fall as in head over heels, legs dancing skelewu in the air, tights plus waist trainer showing, skirt covering my face kind of fall. No shame there, I would do it all over again.
The best way to tell my story is to give an insight to what my life is like at the moment versus what it had been at the start of the year. I am 22, a law graduate, aspiring barrister and solicitor to the Nigerian bar, full-time daydreamer, part time cook, sucker for love, sucker for food and always God's baby. I have the best family and friends in the entire world and generally, I always remember to shout to the world that God has been gooooooooooodd to me and all mine. I am alive, healthy and in the best place spiritually than I have been in years.
2015 set sail on a sad note, I broke up with my boyfriend of three years (genotype issues) and as at the 1st of January, I was literally feeling hopeless about this thing called Love. I was at an all time low and felt like God was just so far away from me and wondered how I was going to piece it all back together. God however reminded me that its not my duty to piece it together, I can only do that if I have all the pieces of the puzzle (we all know that I don't) Here I am, December 14th, literally in awe that I have this thing in ABUNDANCE (Inserts prayers for all my BN single sisters: God will place so much love at your table that it will overwhelm you. You wont know if to pick the, flowers buying, sweet talking, love song serenading fine boy or the more calm, reliable, safe, and dependable one who loves you to the point where you begin to think to yourself what you have done to deserve such love)
Being the child of my mother that I am, I wanted none of it, I wanted someone else, and I wanted another's… I wanted a Yoruba demon (lol) But God… God… He is still in the business of giving you brain so that you can give yourself brain. I prayed, I fasted, I did everything down to virtual cooking for it all to come together (lol don't ask) but you see, things don't work that way, at least not in the normal sphere of things. To pray for someone else's boyfriend to come to love you is witchcraft ( lol yes I said it)
In my defence, I didn't know that his heart belonged to another and the reason is simple, he told me otherwise. It started with innocent chats, every other day, to everyday BBM messages, calls, face time calls, Skype and all the nine yards. Until that cool Thursday evening when I summoned up the courage to ask him where we were headed and he said "… you know what the situation is now, I still like her, but I like you too, so please be patient with me" Let me translate the language of the Yoruba demon for you: Ah Dupsy baby, let me call you everyday, message you everyday, take you out on dates, and buy you gifts so that you get so emotionally attached to me that even when you finally figure out that I'm just keeping you around, in the event that things don't work out with her, it would be too late to leave. Like I always say… but God, God opened my eyes to realise that no matter how much love you have for someone, you should never EVER, wait around long enough for them to disrespect you in the hope that one day they would come to love you. You are too beautiful too special and are bringing far too much to the table for that bull. You might not be their cup of Frappuccino, but you are someone else's; someone who would ask for extra ice, extra sugar and extra whipped cream with a chocolate syrup topping (Oshey, Orobo on fleek)
I am now at the point where I am so confused as to what God has in store for my life but I will not dwell on what I don't have or what is not happening in my life at the moment. Instead, I will enjoy this holiday season, winding down the year with my most AMAZING family, my beautiful friends and those who deem it fit to love me as they have done and will do, knowing fully well that I can not as of today, offer them quarter of what they give me. I will relish it, I will enjoy it and I WILL NOT SETTLE. I will wait for the one who makes me feel like the 4pm weekday cartoon sessions in the 90's, who makes my heart beat like it did when it was time for 8pm Thursday Super Story or better still who makes me more excited than I am when Robin Thicke's Lost without you comes on. I mean I am not lost without you because God has already found me, but please hurry up and come with one of our future private jets; they are faster (Can a girl dream?). Ah before I forget, you must be 6'2, have a gentle tongue, love me like I would love you and be willing to do life with me (haha, ask and you shall receive. Nothing wrong with specifics)
In the mean time, I shall cook, read, build and empower myself because there is nothing worse than not being the one that the one you're looking for, is looking for. I leave you with a simple prayer for 2016, that God shall pay SPECIAL attention to you and yours in this coming year. It will be from your mouth, directly to God's ears; no interpreters, no transmitters, just good old "It's me again Lord, Bless me"
I wish you the merriest Christmas and a most fruitful and prosperous new year. May 2016 meet us all in joy, peace, happiness, good health, sound mind and clarity of vision.
To all my fitfam and aspirants to the committee: See you in 2016 (Aluta Continua)
Photo Credit: Dreamstime