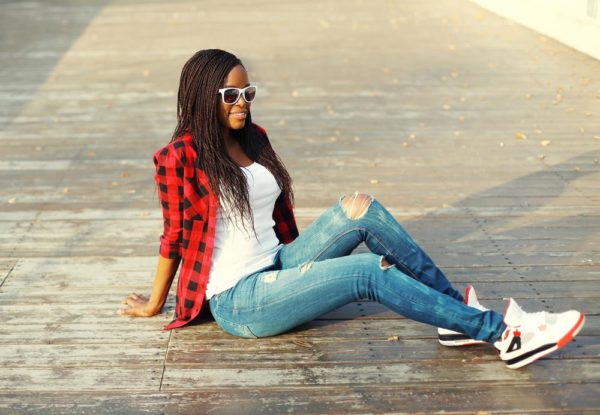 Happy new year to all our readers! As promised, we are continuing the 2015 Epilogues due to the volume of responses we got. We'd like to thank every one who sent an entry, and if you sent your story before the 15th of December 2015, you will see it published on BellaNaija.
If you're reading this and wondering, 'What on earth is the series about?' please catch up HERE.
Phoebe's story is one of our favourites in this series. It's so real in its simplicity and honesty that we believe everybody can relate to it. 
Please enjoy it as much as we did.
****
It is so great to see the end of 2015. It has actually been a year.
It started out well with my usual 40 days fasting and prayers and also reading the book "A Purpose Driven Life". I was all so excited about the year.
Well, the first hurdle started with the job (I work with an audit firm). So while a lot of my colleagues were busy auditing different clients and gaining experience, I was stuck with a particular client for 5 months doing a job that was not related to auditing and not gaining any experience.
That was already May 2015. I wrote my ICAN examinations and failed a paper which was not part of the plan, which meant I had to re-write in November 2015.
Fast forward to my greatest battle; I have always been a very good girl. Lover of God, Sunday school teacher, a lot of people look up to me, until I fell into the hands of this married man. At the start, I didn't know the guy was married. We started going out, and then I found out he was married. The truth is I fell, and I fell flat.
I became crazy about this guy, looking forward to seeing him regularly. As if that was not enough, there was also a someone else at my tution house (i.e. where I take tutorials for my ICAN) who was also married and was seriously on my case. These men were both asking for sex. There was a time I almost gave in asking myself what I am saving it for. This is aside all the different proposals you get as a young lady.
With all this temptation, I am trying to remain faithful to a guy I refer to as my boyfriend who is far away in a south- south state and who I have not seen in 2 years and 4 months and is not saying anything…even when I ask (I wonder if I am in a relationship).
Furthermore, I was robbed twice in my house within a space of one month, sometime in September. The two incidents happened within the hours of 2- 3am on their respective days. I stay with my siblings and we were just two ladies in the house the day the robbers came.
I started searching for a new accommodation after this incident and you know what looking for a decent accommodation can be like in Lagos.
So today is 9th of December, which is also my birthday month. Here I am grateful: that I have a job that can pay my bills without having to depend on any MAGA; that I finally got a good accommodation in a serene environment; that I have family and friends who care about me; for my new nephew who joined our family in October; that the robbers took every material thing we had in the house but they didn't take our lives; that little by little, I am recovering all that the robbers took; that I didn't lose myself to the hands of men who were after my body; that I broke out from the affairs with the men (although it was a real struggle, I can't lie); that I refuse to let the lust of this world or the brief pleasure of now ruin what I have proposed to keep for wonderful man God is preparing me; and finally that even though my faith in God shook and I sometimes felt unworthy to be called God's child, God endless love held me throughout.
I look forward to 2016 knowing that my I CAN qualification is certain, knowing a better job is certain, knowing that my walk with God is getting better and waxing stronger.
Thank you for an opportunity to share.
Photo Credit: Dreamstime | Rohappy