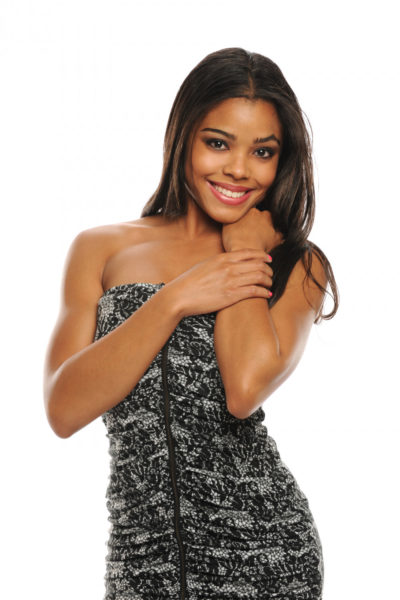 Happy new year to all our readers! As promised, we are continuing the 2015 Epilogues due to the volume of responses we got. We'd like to thank every one who sent an entry, and if you sent your story before the 15th of December 2015, you will see it published on BellaNaija.
If you're reading this and wondering, 'What on earth is the series about?' please catch up HERE.
We read Aderinre's story and we just wanted to give her a massive hug! Read on to find out why.
***
Thanks to BellaNaija for this great opportunity to share a little out of how my 2015 went & inspire others.
Hmm…2015, well the year started on a good note with many expectations as usual, and hope for a beautiful year. In February I finally finished my NYSC after being delayed for a year after graduation without any explanation. Thanks to OAU for that.
After my NYSC I was so excited because I knew it was time for me to start my family, start a better life and join my husband abroad who was on a work study for some years. I was so excited because distance marriage hasn't been so easy for us – worse still for a newly married couple. So I joined my husband and I was so excited to get a masters, find a job, have my child and be happy. Lo and behold all my thoughts and wishes didn't just work as expected.
First it was pregnancy. I had thought pregnancy meant track your ovulation, have sex and get pregnant, until we started trying and I had to cry every month when I saw my period. I was so confused; I read almost all the articles online, bought books, used folic acid and vitamin E but no pregnancy. I then decided to get busy and look for job. Job ke? Just like that… First we are in a country where English isn't their first language, so before you can even qualify for any job, you MUST understand their language and be able to communicate.
I was like okay let me get a non professional job nigbanaa! Still the same language barrier thingy…OMG, no baby, no job. I just really got depressed and lost, but then thanks to my husband he was always encouraging me never to give up.  So we decided to try another option which was masters.
Hmm, well there were only few courses that were taught in English, so I decided to just pick one that I thought I could fit into, out of the few – not even minding the course.
Anyway, because I was just tired of staying idle at home. Lo & behold it actually worked out but BOOM…I applied for a wrong course that wasn't even related to my background. Oh yes? I thought oh am from Nigeria & I can do any course once I can read and do my assignments…Yimmu.
I was very happy and excited though and then guess what? Just a month into the programme I discovered I was pregnant. I was super excited and I felt like a fulfilled lady. But in the middle of the programme I discovered I wasn't even in the right course & as each day passed I just couldn't cope. Masters abroad no be beans ooo…lol. You just have to pick the right course – no be like Naija ooo.
So I decided to apply for a change of course & I was told that if I want to change my course then I have to wait till next year so I decided,"oh, why not, I will wait till next year" at least I can have all the time for my baby & myself. The week I decided to stop school and rest. I had a miscarriage and I was the worst person ever. After waiting for 6 months, is this the end? I cried my eyes out and couldn't even move on with life any longer, but then I encouraged myself and moved on.
Moreover, before I left Nigeria, I couldn't pack some of my books & shoes due to the limited number of boxes allowed to travel. So I told my sister to bring it down since she will be coming for vacation though not in the same place as we are but its just three days shipping to get to where we were. Guess what? The so called shipping mail that we used lost the items. The box couldn't be tracked &amp they were telling us cock & bull stories like they are sorry, they will refund us, blah blah blah…All my wedding shoes, my books, albums and clothes were lost and then I just sat down and asked myself so what has 2015 done for me?
But then I looked back to say, in all that I have gone through. I still choose to remain thankful because I believe that no matter how hard the challenges we are facing might me, they just to make us stronger. I'm so optimistic about 2016 & yes I'm coming back again to share my beautiful testimonies with my baby next year by God's grace. Life is filled with lessons. We fail to win and try again not to give up so NEVER GIVE UP!!!
Photo Credit: Dreamstime