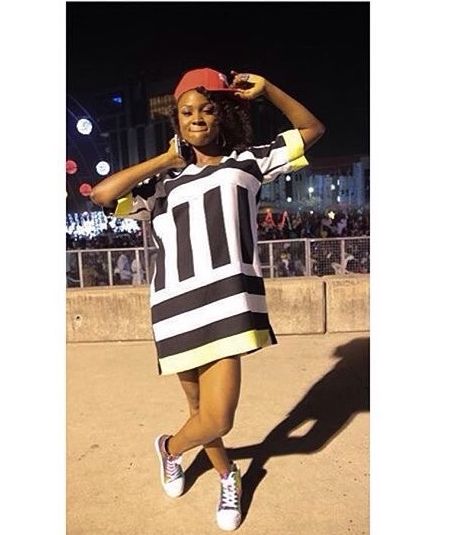 Eva Alordiah basically confirmed she engaged to her boyfriend, Caesar via Twitter, we can tell you that she has a fashion label brewing, and we can't wait to see more of it.
A few hours ago, the femcee, model and makeup artist shared a photo of her new line – Eleven11 by Eva Alordiah via a fun Instagrm post on her joint handle with boyfriend, Caesar. Eva captioned the photo – 'Eva wearing #Eleven11 by Eva Alordiah. Shirt – #BoyCode in stripes from #Eleven11 #sneakers from @heelsloveng.'
Judging from the photo we can't tell a lot about the label, but judging from Eva's style, we can only expect sexy, laid back, street chic pieces.
The dress she sported – a boxy striped shift dress in monochrome and neon yellow; while her beau, Caesar chilled in the background.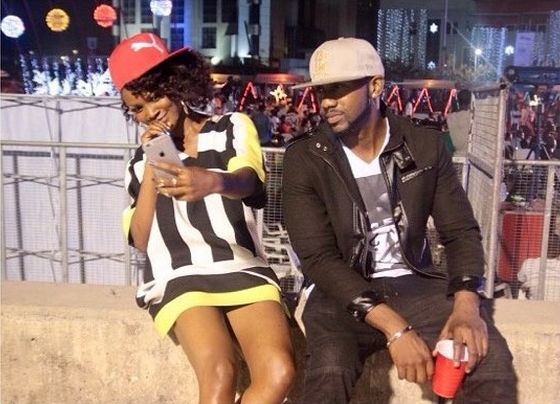 Oh Eva, when is this collection coming out?!
Photo Credit: @EvaAndCaesar (INstagram)