"I'm still expecting an apology from him" – Vic O explains his beef with Falz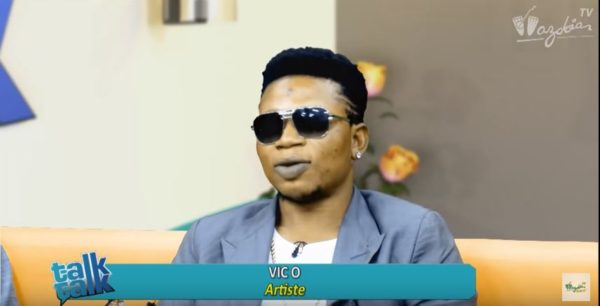 A couple of weeks ago Vic O said he was going to release a diss track for Falz once his tweet about it gets to 7,000 RTs – which it hasn't.
But on Cool FM's "Talk Talk" show, the self-acclaimed king of rap spoke about how the beef all started, how Falz couldn't look him in the eye at OLIC 2, the fact that he will still drop the diss track unless he gets an apology from Falz and more.
If you missed their drama, here's what happened.
When Falz was interviewed on MTV Base a couple of weeks ago, he mentioned that Vic O's diss track for Meek Mill and Drake was the second most controversial story of the year (Number 1 was Skiibii's death) and Vic O said that as a diss to him.
Vic O went on Twitter ranting about how Falz is "ignorant" and that Falz should stop "depending on his parents". Vic O explained to Falz that he'd kill his career with a diss track in 2016.
While we are still waiting for the diss track, here's his interview with the ladies of "Talk Talk".
Watch below.