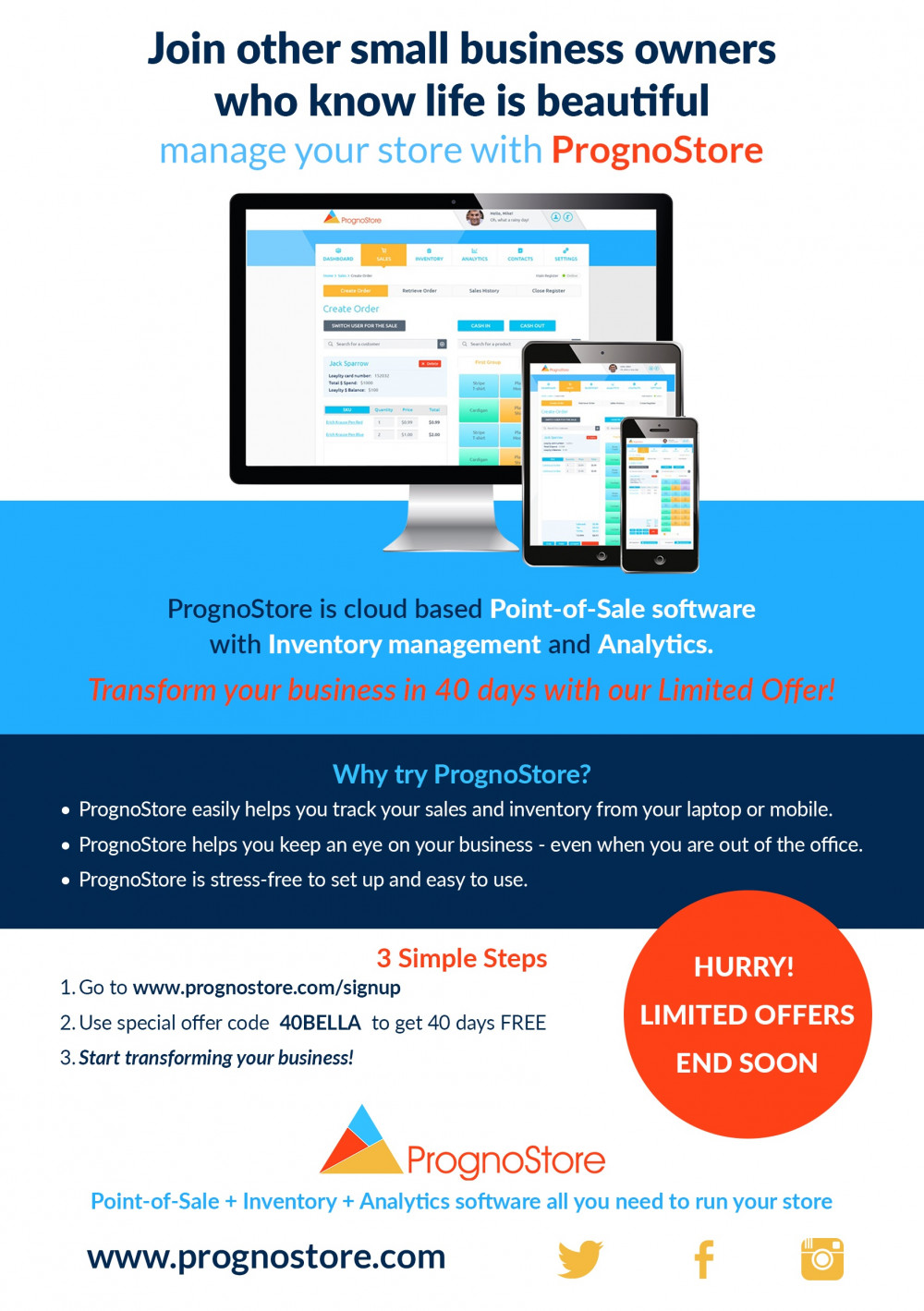 PrognoStore simply helps you to sell, track stock and gain insights to run your business.
Why try PrognoStore?
PrognoStore helps you track your sales and inventory from your laptop or mobile.
PrognoStore helps you keep an eye on your business – even when you are out of the office!
PrognoStore is stress-free to set up and easy to use.
3 Simple Steps to get free access!
Use special promo code 40BELLA to get 40 days FREE
Start transforming your business!
Hurry – This limited offers ends soon!