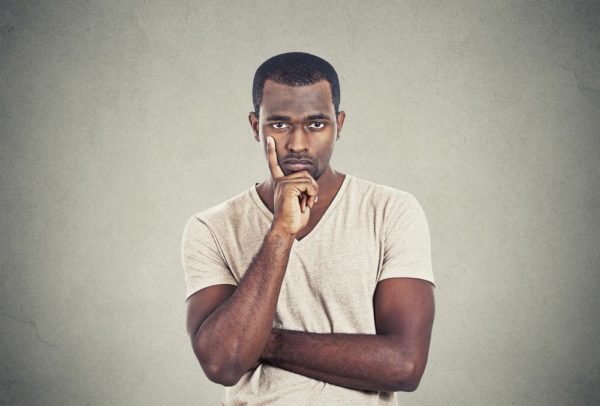 The last days of 2015 have clearly been raining baby mama drama, and in some twisted way, it's really been a fantastic time for some of us who live for moments like these. We don't have to pay a dime for top-notch prime time drama.
But ladies, 'baby mama' is not a job, and it definitely does not pay well in Nigeria. Imagine earning a paltry 300,000 Naira a month, at its best – when your mates in the States and elsewhere are cashing in thousands of Dollars every month. Just like we're about to study, in Sophia Momodu and Davido's case, we'll learn that the meager 300,000 Naira even comes with an overdose of sorrow and indignity.
While reading Davido's reply on Instagram, these were the only things that my eyes saw, and it'll do you some good if you can learn from them.
1. "She was able to manipulate and exploit my youth, naivety and generosity" – You see, it'll all boils down to you tricking, calculating and maneuvering your way into their lives and beds, and most importantly "allowing" yourself to get pregnant. I'm sure when the going was good, Davido didn't remember that he was only 21.
2. "She would never be my wife and she was never qualified for that status" – Hmmm….at the end of the day, it'll all boil down to classism and status. You might have qualified as a bed mate, but my friend, don't be foolish enough to think that you automatically qualify as a wife.
3. "Her Background is very dissimilar from mine" – No, he didn't say upbringing. He said background. So, you heard it right. Some day my friends, it'll be about how much he has and how much you don't have. And if you're lucky to find someone from a rich home as Davido, it'll definitely be about what his family has and yours doesn't.
4. "She has paltry education and equally diminished physical attributes" – Are you planning to drop out of school like Anna Banner to become a baby mama? Or are you not in school… simply because you're pursuing your future baby daddy? Please wake up and smell the coffee on the table. Soon it'll be about how you have "paltry education". Soon it'll be about how you're not educated enough, or how they'll say you have "diminished physical attributes". These are wicked things they won't say when getting some!
5. "Sophia got me and appropriated me at 21" – You might be lucky to find an older version of Davido. Let's say Flavour. It'll still come down to 'appropriation' – how you want him all to yourself when he's supposed to be free for all.
6. "I have just unbridled my life from her diabolical and shameless stranglehold" – Yes, Yes! They'll say you used Jazz, love portion and charms. How else could you with your "diminished physical attributes" have gotten him to knock you up?
7. "Momodu [sic] family who wants me to buy a car for a woman who is NOT MY WIFE and also a habitual and ceaseless night crawler" – Phew! Well, most importantly it'll be about how you're just the mother of his child and nothing else. And then how you're a "habitual and ceaseless night crawler". A thing that would elude his notice when he is getting down with you, until of course you "allow" yourself get knocked up by him.
Finally, my dear intending and prospective 2016 baby mamas, if all else fails to discourage you from your ambition, let this be an eye opener, or at least an inside peek of what life as a baby mama is all about.
Sophia might be lucky to have an influential uncle in some ways (God bless his heart), who cried and was heard, do you think you have one who is not only ready to soil his reputation in your baby mama drama, but to do so and be heard too? Do you think you too have what it takes to clamp down on a celebrity like Davido when the sweet times go sour and stop your child from being taken away from you?
Think about it, and let this be the last good that you do for yourself in 2015.
Photo Credit: Dreamstime |  Kiosea39