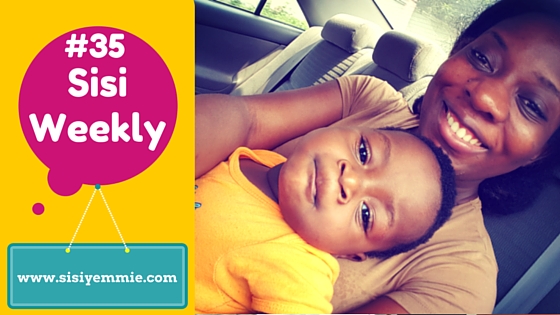 This lack of electricity is really getting out of hand.
This week on Sisi Yemmie's vlog, Tito goes for a free immunization at a public hospital (albeit with rude nurses, who initially refused him getting his injection until Sisi Yemmie begged), Sisi Yemmie goes to the market with her friend, and home is hot and almost unbearable, as there is 'no light' and the big gen spoiled then caught fire.
The whole family (including Bobo and Uncle Junior) went for a nice Sunday lunch at a friend's house, with great food and much appreciated cold drinks.
Here's Episode 35 – 'Light Up Nigeria' of Life in Lagos: Sisi Weekly!