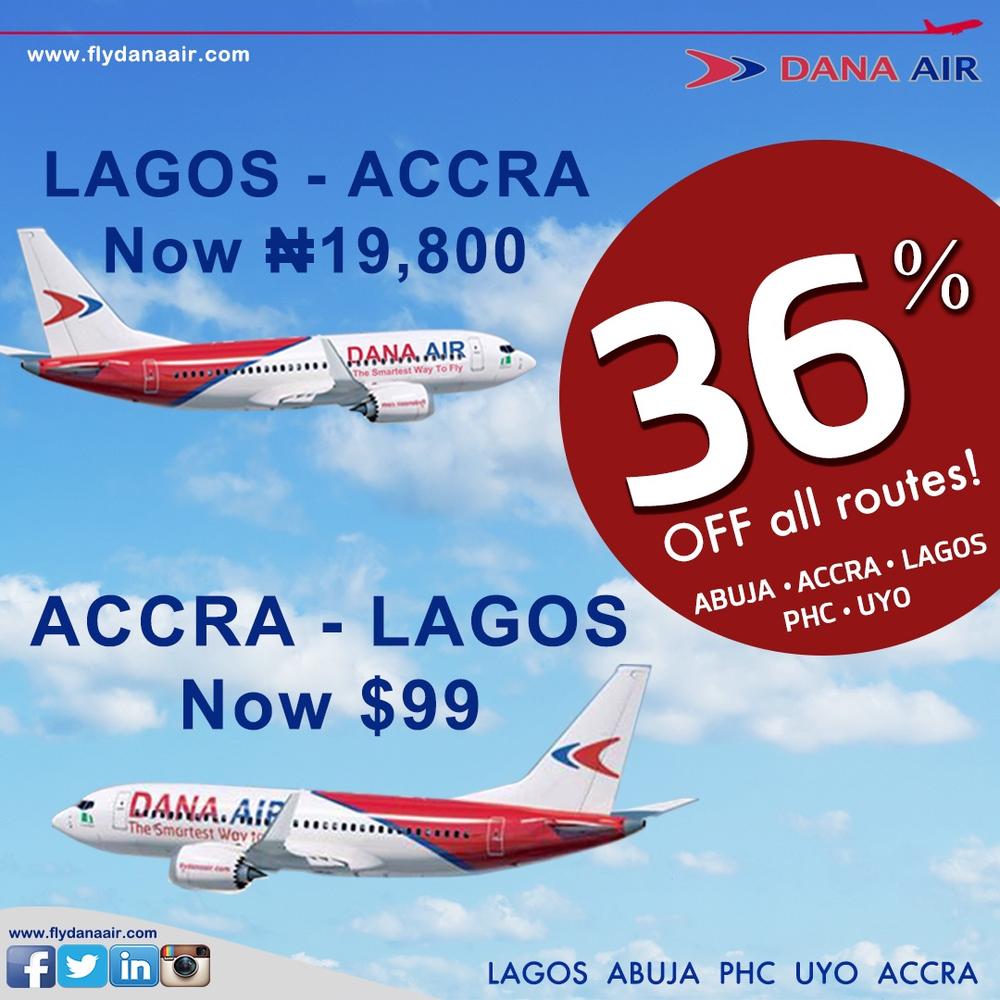 With superior on-time performance and world-class in-flight service, passengers of Dana Air can take advantage of exciting promos that the airline is presently running.
Promo 1 – 36% Off
Get 36% Off all Routes!
Promo 2 – Easter in Accra
Also, for Easter; the airline says if you buy an economy ticket to Accra, between 21st and 30th of March 2016, for travel in April 2016, you will get a free ticket which is also transferable to anybody in the spirit of Easter.
Promo 3 – Fly 5 times, display boarding passes on Twitter or Instagram, tag @danaair to win a Ticket
One of such promos is for passengers to fly 5 times on any of the airlines' route (Accra, Lagos, PHC, Abuja, Uyo) display the boarding passes on instagram or twitter to win a free ticket.
Promo 4 – Business Class
Apart from these exciting promos, who says flying Business Class is only all about sitting in the front of the aircraft with ample leg room and munching on warm nuts? Definitely not, as there are exciting packages attached to flying the business cabin of Dana Air.
For a Dana Air business class passenger, there is no better way to relax before your flight with the array of benefits that the Diamond Lounge MMA2 offers. The Lounge is also reserved for the Gold card members of Dana Air's frequent flyer program.- Dana Miles. With an atm to doll out mint notes, to free wifi service, light refreshment and a relaxing ambiance, customer service can't be any better.
Visit www.flydanaair.com to book
______________________________________________________________________
Sponsored Content