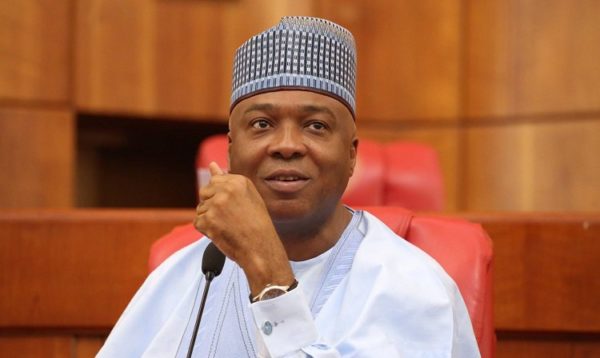 Bukola Saraki, president of the 8th Nigerian Senate, has said the senate will take up the case of a Dana Aircraft door falling off.
Ola Orekunrin had on her Twitter shared how upon landing the emergency exit door of the Dana aircraft she was in fell off.
She and other passengers of the plane had shared photos of the door missing to corroborate their stories, and had discussed the door rattling mid-flight.
Dana Air had in a statement said it was impossible for the door to fall off without a passenger compromising it.
Saraki, quoting the tweet, described the incident as unacceptable, and will be taken up by the senate. He wrote:
Thank the Almighty for your safe landing. The safety of passengers and conditions of aircrafts must be the primary concern of all airlines that are operating in Nigeria. An airline door falling off is unacceptable. We will take this up at the Senate. It must not happen again.

https://twitter.com/bukolasaraki/status/961286081181253632?ref_src=twcamp%5Eshare%7Ctwsrc%5Eios%7Ctwgr%5Enet.whatsapp.WhatsApp.ShareExtension%7Ctwcon%5E7100%7Ctwterm%5E0